Nissan made an important statement on Monday. From now on, all new models launched on the European market will be fully electric.
The company has committed to offering only BEVs in Europe by 2030.
Said Nissan CEO Makoto Uchida via a statement, "There is no turning back now. Nissan will go all-electric by 2030 in Europe. We believe it's the right thing to do for our company, our customers and the planet."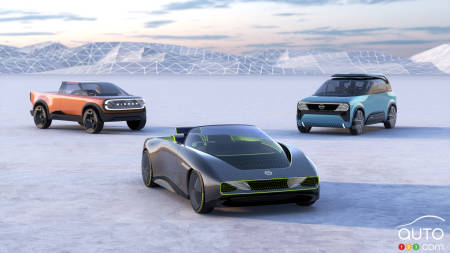 The Japanese automaker said that one of the two new models already confirmed for Europe will be manufactured at its Sunderland plant in northern England.
Earlier this year, Nissan raised its targets for the introduction of new electric models to catch up in the domain. The company now says it wants to launch 19 new electric products by 2030.
The company also stated that by its 2026 fiscal year (ending March 31, 2027), 98 percent of its European sales will be of electrified models, including plug-in hybrids.
By setting a new target of becoming fully electric in Europe by 2030, Nissan is aligning itself with its partner Renault, which wants to do the same by then.
Other manufacturers have promised the same for the European market, including Ford and Stellantis. Volvo has pledged the same for 2030, but in all markets.