• The Chinese-market Nissan Sylphy has a North American equivalent: the Sentra.
• The updates coming to the Asian model could well preview similar changes to the Sentra for 2024.
• The current Nissan Sentra debuted for the 2024 model-year, so it will be due for an update.
The current version of the Nissan Sentra was introduced in December 2019. That it's still around at all makes the compact sedan a survivor on the SUV-dominated automotive landscape.
It's not certain that Nissan will ever produce a next generation, which would be due around 2027 or 2028. But at the least, it's still quite possible the automaker will refresh the model for 2024, four years into its current cycle. One indication that this could happen is the presentation this week of an updated Nissan Sylphy for the Chinese market, as reported by Car and Driver.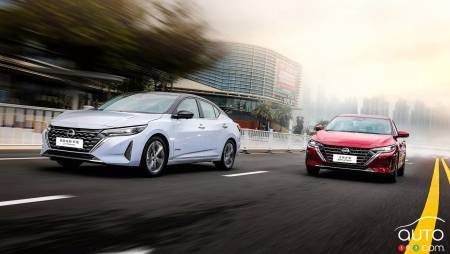 A quick look back reminds us that in 2019, Nissan unveiled the Sylphy at the Shanghai car show, calling it the next Sentra. A few days later, we were introduced in North America to the new Sentra.
So what might change for 2024, based on this week's reveal? For starters, exterior esthetic touchups to the front end; the new Sylphy sports a revised front grille. We can expect at least minor tweaks to the back end as well.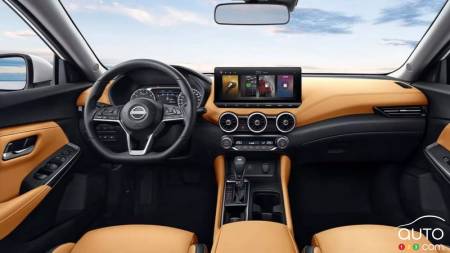 But the bigger changes happen inside. A new 12.3-inch multimedia screen replaces the current 7.0- and 8.0-inch screens. Images of the Sylphy show a horizontal screen, which could interesting if split screens are possible. We can probably also count on Apple CarPlay and Android Auto integration, which isn't the case right now.
Also notable is a new gear selector. The current lever is gone, replaced by a very small block, very similar to that found in the new Rogue.
For the rest, we'll have to wait and see, because there are usually differences between versions sold in China and in North America.
If Nissan does go ahead with revisions to its Sentra for 2024, we should hear about it in the coming months. Stay tuned.