This Thursday at the 2018 Chicago Auto Show, Nissan announced that some of its TITAN and TITAN XD trucks will be available starting this spring with a suspension lift kit providing some three inches of added lift. The kit was developed by ICON Vehicle Dynamics, a California company specialized in the domain.
From our vantage point in Canada, the problem is that no confirmation has yet been made regarding availability north of the border. Frankly, we're not holding our breaths on this happening, but we do find it refreshing to see an auto manufacturer work to make life easier for its most discerning truck buyers.
The new suspension is easy to install, with no need for cutting or drilling, and does not impact on the trucks' cargo and towing capacities. The increased wheel travel should improve ride comfort both on and off the road.
The kit is covered by a special warranty from ICON Vehicle Dynamics. As well, when a lease is up or when time comes to sell their lifted TITAN or TITAN XD truck, owners can return their truck to its original state.
Check out the images to get a sense of what the kit does...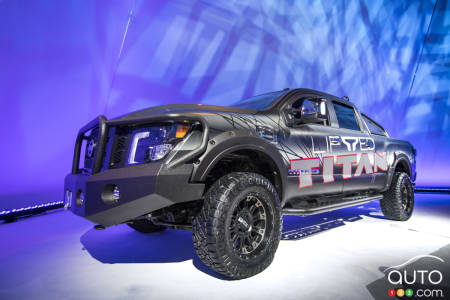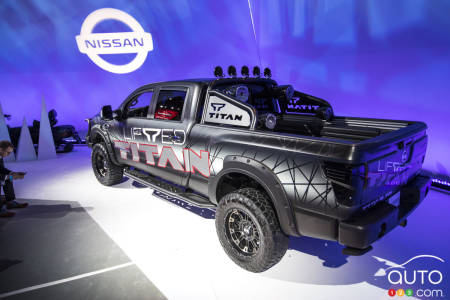 And, don't forget to take a look at the daring new Nissan 370Zki and Armada Snow Patrol concepts, also unveiled this week in Chicago!