Nissan's reputation in terms of delivering sporty performance rests solely on two models that have marked recent automotive history, and done it in style: the Z and the GT-R.
As we get ready to enter the 2020s, both of the sports models are entering a period of reckoning. For starters, both are more than due for an overhaul, as they have been sold in much the same form for over 10 years now.
Which means that any time we hear anything credible about either the Z or the GT-R, our ears perk up. Frankly it would be shocking if Nissan mothballed either of these iconic products, and so we listen attentively whenever a new bit of news regarding their fate hits the grapevine.
The latest to surface actually comes to us from the company's Chief Planning Officer, Philippe Klein. The exec confirmed to Top Gear magazine that Nissan was in the process of reviewing both cars and what the future holds for them.
The problem he identified is that performance cars are under very close scrutiny regarding the emissions they produce. At the same time, Klein said this about the Z and GT-R:
"The emotion is still there, for us and for our customers."

- Philippe Klein, Nissan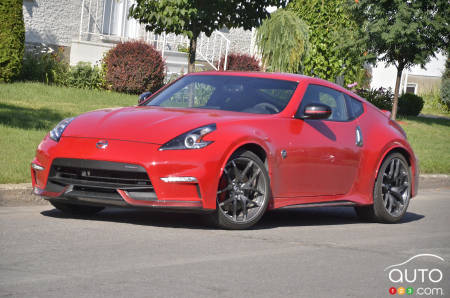 He confirmed as well that the company was considering taking both models electric, though he took pains to add that "the driving experience is very high on our priority list," and acknowledged that EVs are "very fun to drive". This is of course a nod to the great acceleration capabilities of vehicles powered by an electric motor and with a very low centre of gravity due to different powertrains placed inside them.
The challenge for Nissan is to develop models that are both positive to drive and conform to new emissions standards.
Given Nissan's history with electric mobility (starting with but not restricted to the LEAF), it's reasonable to think that the Z and GT-R will in fact go electric when their next generations are produced.
We'll have to be patient as to any details and confirmation of the automaker's plans, but we could well get more definitive news about this before the 2019 year is out.