We told you last week about Nissan's mysterious, genre-defining concept that was specifically designed for the Brazilian market. Today, the automaker released a couple of pictures along with a name -- Nissan Extrem.
With ultra-sporty looks and a unique Solar Cortex paint treatment, the Nissan Extrem aims to embody the vibrancy, colour and excitement of Brazil.
Available in FWD and AWD configurations, this 2+2 vehicle rides on 19'' six-spoke alloy wheels and exploits a 1.6L gasoline engine that shares its technology with the innovative Nissan DeltaWing Le Mans race car. Performance figures and other specifications remain unknown.
The
Nissan Extrem
will be officially introduced at the Sao Paulo Auto Show, which kicks off on Wednesday, October 24th.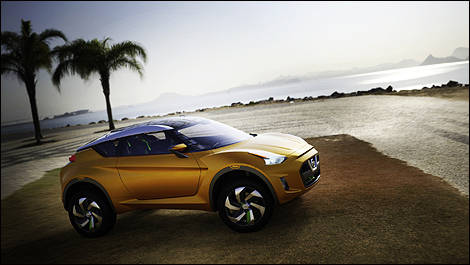 Photo: Nissan