While it has yet to make its official debut, the upcoming Tesla Model X crossover has created such a buzz that more than 6,000 units have already been pre-ordered.
The Model X is scheduled to hit the market in late 2014 only, yet thousands of buyers have made the required $5,000 deposit. Those who opt for the limited-edition Model X Signature have to put down $40,000 to book one.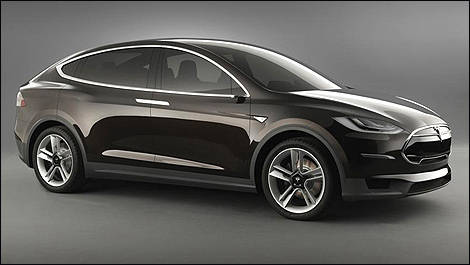 Tesla Model X. (Photo: Tesla Motors)
Prices have not even been announced yet, although Tesla's website suggests that the Model X will be in the same ballpark as a comparably equipped Model S sedan.
Source: Caradisiac