It's a head-scratcher, but DaimlerChrysler is currently in talks with American automaker Ford to rename themselves Daimler AG. Ford owns the rights to the name Daimler AG, as it belongs to their Jaguar premium brand.
Here's how it works. Back in 1960, premium carmaker Jaguar acquired rights to the Daimler name when it bought the British offshoot set up by a German automotive pioneer back in 1896. That pioneers name was Gottfried Daimler.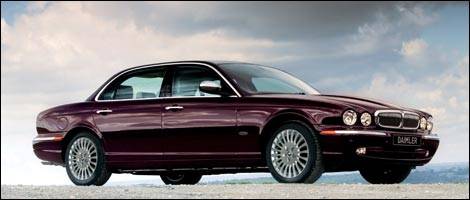 2006 Daimler Super Eight
The resulting company grew to supply Britain's royal family with high-luxury vehicles, and the Daimler badge still appears on some high-end versions of Jaguar cars. Jaguar is a part of Ford's premium car brands that are up for sale- in a move to free up some cash and create liquidity for the troubled automaker.
According to automotive news, a Ford spokesman said that DaimlerChrysler "will now be allowed to use the name alone or in combination with other words as the title of a trading company, a trade name or a corporate name. The extended usage agreement does not, however, affect either company's existing right to use the Daimler name for a product."
It's yet unknown how much was paid to Ford for the Daimler rights. DaimlerChryler shareholders meet on Oct 4th to decide on changing the company name.
photo:
Ford