Porsche Motorsport North America (PMNA) will move its operations from Santa Ana to Porsche's future Experience Center in Carson, California, the German automaker announced yesterday.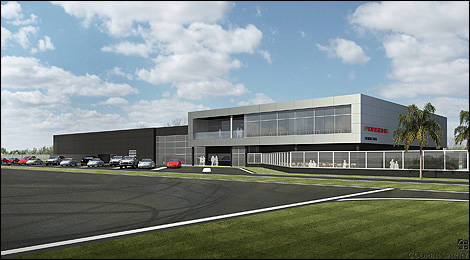 Photo: Porsche
The 53-acre complex will offer a world-class test track and handling course, including areas where special surfaces replicate rain, ice and snow conditions. There will also be a special off-road section that combines 45-degree declines and ascents.
A unique facility called Porsche Human Performance Center will focus on maximizing personal fitness and offer training programs that incorporate the latest techniques used in preparing Porsche race car drivers.
The family-friendly Experience Center will also feature a Porsche Café and gift shop along with plenty of trackside viewing areas. Additional facilities will be available for business meetings and special events.