Ex-touring car driver David Bensadoun has kicked off his preparation for the 2014 Dakar rally, setting the 41st fastest lap overall in the qualifying stage of the Baja Aragon desert race, in Spain.
Bensadoun, a senior manager of the popular shoe company ALDO when he is not racing, was happy at the end of the 6.75-kilometre prelude, despite some handling and mechanical problems with his BMW Desert Warrior.
"When I applied the brakes coming into a corner, the rear end wanted to come around. That is great for hairpin corners, but a bit of a handful on high speed sweepers," he admitted, also noting a power-steering leak.
Bensadoun and co-driver Patrick Beaulé are now facing 1,000 kilometres over the two days of the Teruel event.
The Baja Aragon desert race is considered by many as a rehearsal for the 14-day Dakar, which Bensadoun has already entered twice in his career.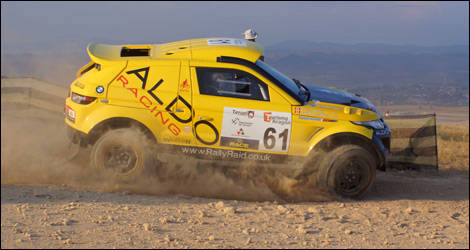 David Bensadoun (Photo: Aldo Racing/Service Presse)