One of the great rally legends, Bjorn Waldegaard has died aged 71 after suffering with cancer.
Waldegaard captured the inaugural drivers' World Rally title in 1979, winning the Acropolis and Criterium du Quebec.
Driving a works Ford Escort on European rally rounds and a Mercedes 450 SLC on the Safari and Ivory Coast, Waldegaard took the championship by a single point from Hannu Mikkola.
While the great Swede stopped competing at the international level in 1992, his love of competition kept him in and around rallies for the rest of his life.
He will be sorely missed.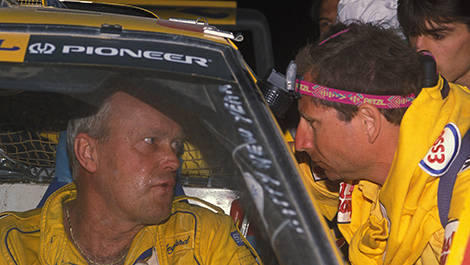 Bjorn Waldegaard and Peugeot boss Jean Todt, 1990 Paris-Dakar (Photo: WRI2)