Canadian David Bensadoun and co-driver Patrick Beaulé never got to see the finish line of the Baja Aragon Spanish desert race, a test bed for the Dakar Rally.
From 41st, the two men had reached 24th spot after the first of two days of competition. Unfortunately for them, their Desert Warrior 3 suffered a terminal suspension failure early on day two.
Bensadoun was still pleased with his team's effort and acknowledged the importance of the experience ALDO Racing gathered in Teruel ahead of Dakar.
"The new car was awesome," the driver emphasized. "Everyone got to now (it) better. This will result in better planning and maintenance during the Dakar race.
"I am completely satisfied with the car and the team's performance over the (event)."
The 2014 Dakar, which will be Bensadoun's third straight, kicks off January 5th, in Argentina.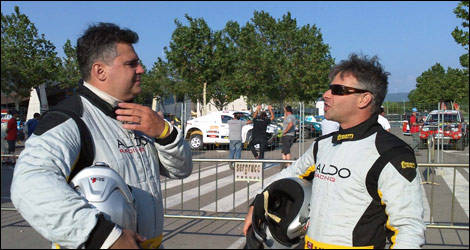 David Bensadoun and co-driver Patrick Beaulé (Photo: ALDO Racing/Service Presse)