• J.D. Power ranked the best (as in, most attractive and user-friendly) automakers' websites for consumers. This time around, Ram and Alfa Romeo led the way.
When shopping for a new vehicle, the first step for most of us, in 2023, is to visit the websites of the manufacturers offering the models they're interested in, and play around with the model configuration tools.
If you've ever tried your hand at this, you'll know that the experience is uneven, depending which carmaker's website you're on. In some cases, the process is very user-friendly; in others, it might drive you away. So to speak.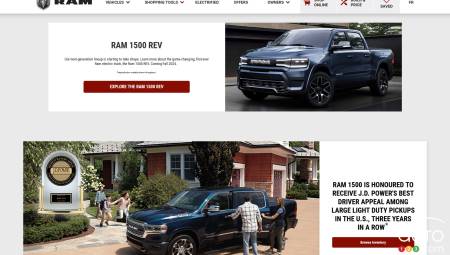 Twice annually, J.D. Power comes up with a ranking of each automaker's website. This time around, it found that Ram and Alfa Romeo, both part of the Stellantis group, offer potential buyers the most attractive sites, both among generic brands and those dedicated to luxury vehicles.
The maximum possible score for each manufacturer is 1000, according to the organization's methodology.
Luxury car brand websites
In the high-end segment, Alfa Romeo leads with 755 points, 6 points ahead of BMW, 10 ahead of Infiniti, 14 ahead of Jaguar and 18 ahead of Porsche. Volvo and Audi lag behind with 689 points, behind Genesis (699 points), Tesla (720) and Cadillac (721). The segment average for luxury brands is 724 points.
Non-luxury car brand websites
This summer's study (J.D. Power also lends itself to the exercise in winter) also showed that, among non-luxury brands, Ram leads with a score of 735 points. That's 6 more than GMC, 7 ahead of Jeep, 8 ahead of Subaru and 22 points above the industry average.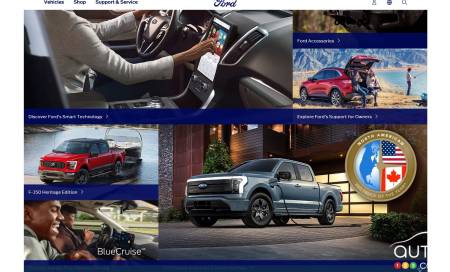 At the back of the pack is Ford with 683 points, barely edged out by Volkswagen at 684. The average for generic manufacturers is 713 points.
"Website satisfaction can be volatile, and automotive websites are not immune to changing preferences. However, manufacturers have shown to be very agile when it comes to website design and ensuring their sites meet modern standards, more so than many other industries, as exemplified through the study data."

- Jon Sundberg, director of digital solutions at J.D. Power
And you, what are your favorite manufacturer sites?