Model: 
Scion xB
: Used
Vehicle Type:
Compact Crossover
The Verdict:
The big draws to the unique Scion xB are affordability, uniqueness and a high space-per-dollar ratio. For maximum confidence, opt for a full mechanical inspection at your local Toyota or Scion dealer ahead of purchase -- asking the technician to pay special attention to fluid levels and possible coolant leaks.
Price Of A Used Scion xB:
Look for pricing from about $9,000 for a 2008 xB with some mileage on it, with asking prices in the mid-20s for a loaded, low-mileage unit. There's plenty of selection in the low- to mid-teens.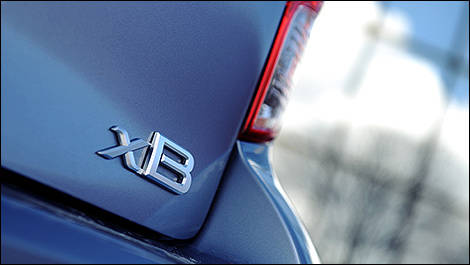 Photo: Matthieu Lambert
History/Description:
The second-generation Scion xB got a facelift and a new, North American-specific platform to help it better meet the needs of shoppers on this side of the pond. It was wider, longer, and heavier than the first-generation car that became famous for its "box on wheels" styling.
The second-generation xB's engine was up-sized to help enable adequate performance in light of the added portliness, too. The model's flexibility and unique looks remained, though fuel mileage suffered as a result of the added weight and power.
Power windows, mirrors, locks, and air conditioning were on board, and available options included a long list of cosmetic upgrades, satellite radio, a subwoofer, alloy wheels, mood lighting, and more.
For the second-generation xB, engineers specified a 2.4L 158-horsepower mill teamed with a 5-speed manual or 4-speed automatic transmission.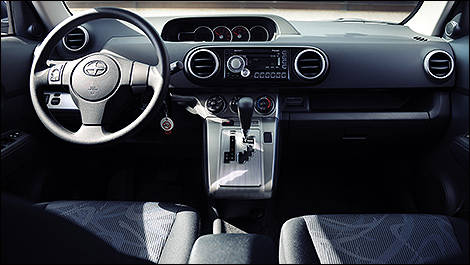 Photo: Matthieu Lambert

What Owners Like About The Used Scion xB:
Many Scion xB owners praise cargo and passenger room, visibility, ride comfort, utility, and mileage. Other owner-stated plusses include surprising handling and stability, as well as a powerful stereo system and overall looks.
What Owners Dislike:
Owners typically gripe about a noisy engine, and some low-quality parts and materials throughout the cabin. Road noise and insufficient output from the dome light are commonly brought up, too.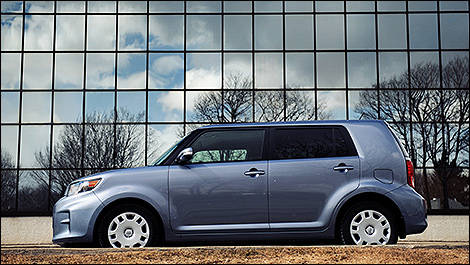 Photo: Matthieu Lambert
Common Issues With A Used Scion xB:
Start your visit with a potential used Scion xB candidate looking for signs of durability-related issues. Owners reported several that pop up fairly frequently in forums, mainly relating to paint and wheels.
Curiously, many owners reported having to replace the windshield in the xB multiple times. Be sure to check the windshield thoroughly for signs of cracks or chips, and note that these may prevent the model in question from passing a mechanical safety inspection.
The charcoal canister, which filters gas vapors from the fuel system, can be expensive to replace if it goes bad. This may be evidenced by a "Check Engine" warning light. If said warning light is illuminated, because of this or any other issue, be sure to have a mechanic scan the computer system to see why.
All models should be inspected for signs of coolant leaks, which typically precede water pump failure. Look for puddles of leaked coolant beneath the vehicle, and locate the water pump and look for a pink, crusty residue or liquid around it. Ask a mechanic for help if you're unsure.
Finally, be sure to check the condition and level of the engine oil. Some owners report oil burning or oil consumption, though the issue seems to be centered on 2008 models only.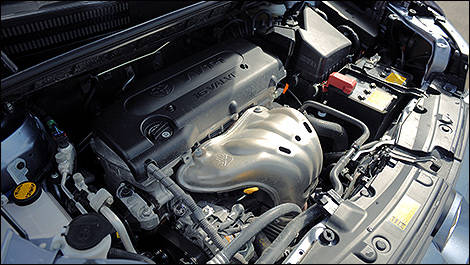 Photo: Matthieu Lambert
2013 Scion xB