Model:
BMW X5
: Used
Vehicle Type:
Crossover SUV
The Verdict:
Many BMW X5 owners from this generation say they enjoyed a remarkable driving machine that's big on luxury, confidence and exclusivity.
Due to the numerous powertrain configurations, extensive use of computer-controlled systems and relatively patchy reliability data available online, shoppers set on a used BMW X5 are strongly advised to opt for a model sold as part of a BMW Certified Pre-Owned program or have their candidate, and its electronics systems, thoroughly inspected by a BMW mechanic ahead of purchase. We would strongly advise against buying a used X5 without a thumbs-up from a BMW mechanic.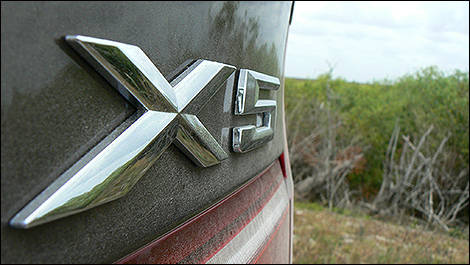 Photo: Justin Pritchard
Price:
Low-mileage 2013 BMW X5s with all the toys can command upwards of $75,000, while older, higher-mileage units can be had for under $20,000. There's plenty of selection between $35,000 and $60,000.
What Owners Like About The Used BMW X5:
Styling, exclusivity, all-season driving confidence and a sense of space and flexibility are all highly rated with this generation of X5. Handling and performance are also highly rated. Seat comfort and a solid feel round out the package.
What Owners Dislike:
Common complaints centre around the lack of a spare tire, limited rear-seat legroom, poor quality from the standard audio system, and the learning curve for the iDrive system. Some owners complain of a tall step-in height, too.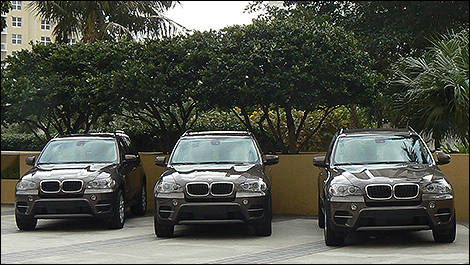 Photo: Justin Pritchard

History/Description:
This generation of X5, also called the E70 hit the scene for model-year 2007 packing a 3.0L straight-six engine or a 4.8L V8. Look for xDrive all-wheel drive and a 6-speed automatic on all early models. Later models offered new powertrains, namely in the form of a straight-six turbo engine, a 4.4L turbocharged V8, and a new 8-speed automatic.
A diesel-powered
X5 xDrive35d
model became available, too. Available horsepower on standard X5 models with the turbo V8 peaked at 400.
Feature content included all of the world-class luxury SUV must-haves, including premium audio, Bluetooth, navigation, power everything, a panoramic sunroof, wood trim, push-button start, xenon lights, and more.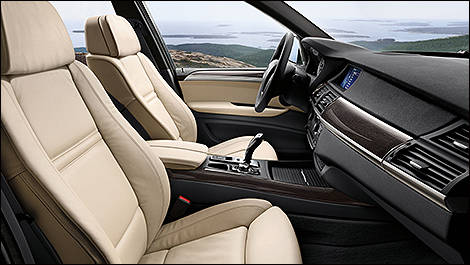 Photo: Justin Pritchard


Common Issues Of The Used BMW X5:
Since a computer controls virtually everything in this generation X5, shoppers are advised to check all on-board electronics extensively, testing all systems for proper operation. Ensure no warning lights or messages are present in the instrument cluster and triple-check the navigation, Bluetooth and climate control systems for functionality.
A BMW technician or service advisor should also confirm that all software updates relating to the iDrive system and transmission have been applied to the model in question, and that no recall work is outstanding.
Shoppers are advised to have a BMW technician ensure their used X5 candidate has a healthy battery and charging system to help prevent low-voltage related issues with the computer-controlled parts. Trickle-charge your X5's battery if you won't be driving it for an extended period.
Check the ceiling liner and footwell carpeting for signs of moisture from a leaky sunroof and/or dome-light, and confirm proper operation from all door locks, windows, remote keyfobs, and the tailgate.
While travelling on a variety of surfaces, be sure to "listen" to the suspension for any unwanted sounds, which could indicate an issue.
Finally, have a technician confirm the BMW X5 you're considering isn't suffering from any coolant leaks from the radiator or electric water pump. A check of all fluid levels and conditions is important, too. Note that if your X5 candidate is running a turbocharged engine that regular, quality oil changes are the key to long-term turbocharger life.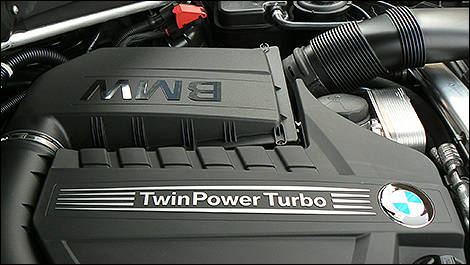 Photo: Justin Pritchard
2013 BMW X5