Rotiform
. Say it out loud this time, but roll the first "R" as would the French. Nice. The Orange County California-based crew of wheel whores is on fire. They are the newest and hottest purveyors of stylish and hip wheels that all the cool tuners want.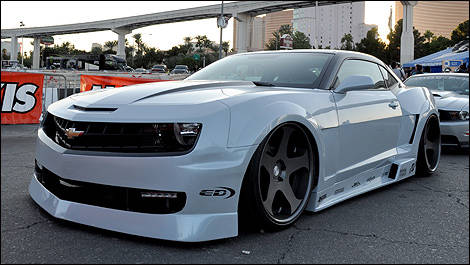 Photo: Olivier Delorme/Auto123.com
Not convinced that this be the case? SEMA is a guiding light when it comes to automotive "what's in" and "who's hot," and by the looks of things, Rotiforms are very in.
As part of our SEMA coverage, we've taken a few pics of cars sporting the wheels. We don't know about you guys, but we're seriously thinking about swapping all our wheels out for Rotiforms. Hot.
Check out our
complete coverage of the 2011 SEMA show on Auto123.com
.