Hot on the heels of Toyota, which revealed the GT 86 sports car a day before the 2011 Tokyo Motor Show, Subaru finally introduced the production version of the BRZ.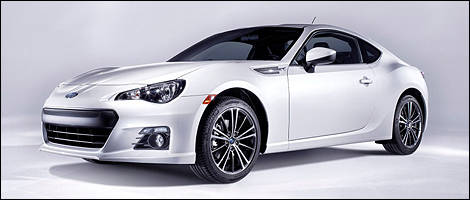 Photo: Subaru
While both models are a joint effort by the two Japanese automakers, virtually sharing the same components, each one features a specific design. The front bumper and grille, side air vents, and body-integrated tailpipes are exclusive to the Subaru BRZ.
Under its hood lies a 4-cylinder Boxer engine that sends 197 horsepower and 151 lb-ft of torque to the rear wheels through a limited-slip differential.
The Subaru BRZ also comes standard with 17'' wheels, 215/45R17 tires, and a 6-speed manual gearbox. A 6-speed automatic will be available as well.
Tipping the scales at 2,689 lbs, the BRZ is 229 lbs heavier than a Mazda MX-5, although the latter rides on 240 mm shorter wheelbase.