Off-roading is a huge hobby, passion even, for many of us. Taking our trucks where others dare not venture with their lesser vehicles brings a sense of pride and power. Here is our Top 10 best off-road action shots, which happen to contain some of the greatest off-road vehicles ever made.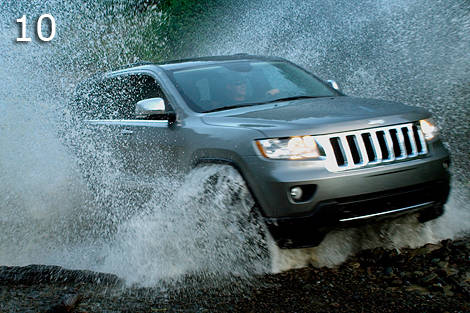 Photo: Jeep
10- Jeep Grand Cherokee
More posh than ever, the new Grand Cherokee can still handle the rough stuff. Trail Rated, this truck can face some rougher terrains than you will ever dare to tackle.