Do you know what a woodie is? This is the name given to old cars, especially station wagons, whose bodywork is made in part of pieces of wood. The origins of this practice date back to the beginning of the 20th century, when certain types of vehicles were delivered only with the front portion of the bodywork in place, the rest to be completed by independent body shops.
Today, these cars have become collector's items, with some worth up to more than $100,000. Although most collectors of woodies like to keep their cars in their original condition, many like to transform them into hot rods, particularly among the surfer crowd on the American West Coast.
Since 1974, North American owners of woodies have joined together to form the National Woody Club. And every year, this group, based in the Northeastern U.S., meets on a Saturday morning in August for a little communal ride from the small town of Wells in Maine to the picturesque village of Perkins Cove, a little further south. About fifty of them attended the event this summer. Here are some of the most beautiful examples.
Ford Model T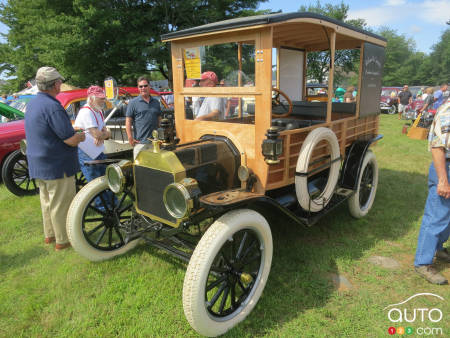 This 1910s-era Ford T represents the beginnings of the woodies movement. At that time, this type of family car was called either the station wagon or else a depot hack, because the vehicle was used to move passengers disembarking from the train at the local station to the hotel or to their home. This Model T with white tires of the time comes from Cape Neddick, Maine.
Buick 1927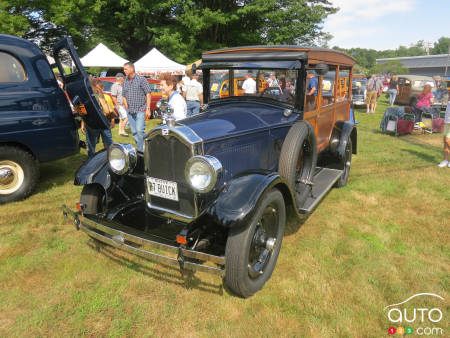 It wasn't only Fords that were transformed into woodies at the time, as we can see with this Buick 1927, a very original car that resides in Maine as well.