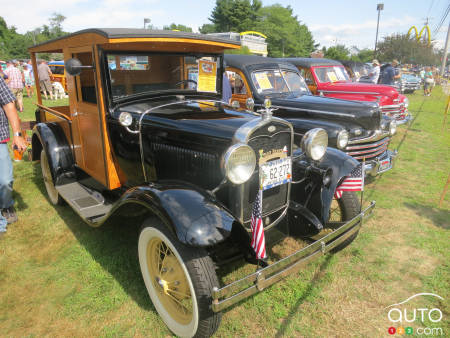 Woodies gained in popularity in the early 1930s, as shown by this 1931 Ford Model A. This car is also owned by a Cape Neddick collector in Maine.
Ford Standard 1939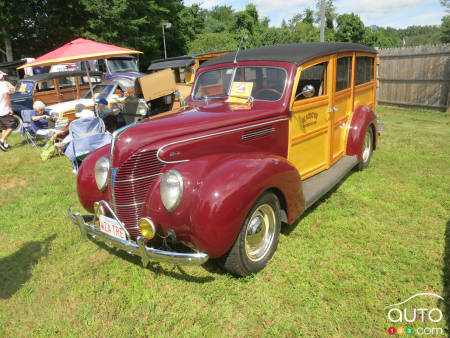 In 1939, there were two models of Ford: the Standard version, like this one with oval headlights, and the Deluxe whose grille and lighthouses look like those produced in 1940. This Ford, based in Ogunquit, Maine (despite its Massachusetts plate), does not have its original wheels.
Ford Deluxe 1940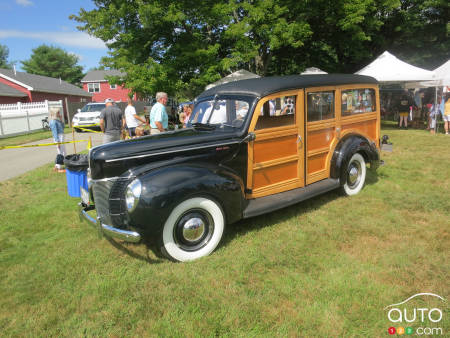 This 1940 Ford Deluxe is completely original including white-band tires. Note the many decals of suppliers of surfboards, a touch particularly typical of the woodies of California.