Because clearly we can never just be satisfied with what we've got at the moment, we have to continually look to the future and what we're getting next. For us, it's all about the next batch of cars to hit the streets; the 2012s. This year is barely halfway through and we're already looking for fresh wheels to fill out time on the road.
So, what will 2012 hold for our hot little ready-to-drive hands? There are plenty of new models set to hit the streets, but we've decided there are 10 we just can't wait to pilot.
10 – 2012 Ford C-Max
Alright, so this hasn't really started things off on the most exciting foot, but hear me out. The
Ford C-Max
might be a minivan but it's going to come packed with a 1.6-litre EcoBoost turbocharged four engine, and will still have room for all the kids, dogs and groceries with 3-row seating. Put aside your sliding-door prejudices and imagine, if you will, the possibility of enjoying your time behind the wheel of a people carrier. Bet you're excited now.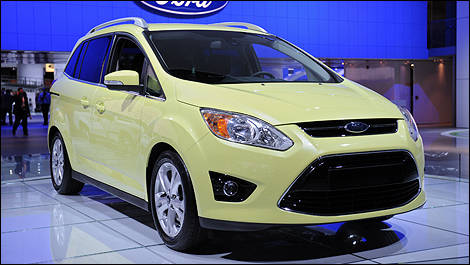 Photo: Matthieu Lambert/Auto123.com