It's Friday the 13th once again. The superstitious among us called in sick and stayed in bed, while the rest came in to work and starting thinking about scary movies and the cars in them.
Here are our Top 13 cars featured in scary movies, in no particular order.
1. Christine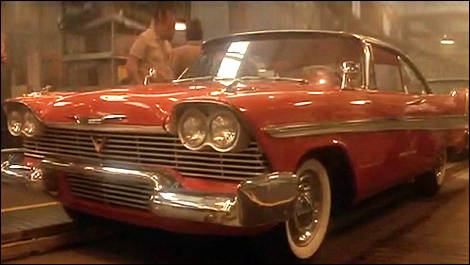 Photo: Columbia Pictures
Written by Stephen King and directed by John Carpenter, the movie stars Christine, a red 1958 Plymouth Fury with an attitude. For many, this is the creepiest car to ever star in a flick.