The year 2020 marks the 10th anniversary of Wards' awards dedicated to rewarding the finest the interiors among all new (or substantially redesigned) vehicles in the industry. As is the case in just about every sphere of society these days, carrying out an analysis of vehicle interiors posed certain challenges for the experts assigned to the job.
Because of current social distancing regulations, the "competition" could not be organized according to the same usual guidelines, i.e. by judging the raft of eligible vehicles by touching and driving them. The vehicles in contention were not passed from Wards expert to Wards expert, for obvious fear of spreading the virus. Some vehicles were also delayed in being made available; others were even judged remotely using cameras.
Discover Shopicar! All new makes and models and all current promotions.
WardsAuto also stated the obvious in its announcement of the Top 10 vehicle interiors in 2020, which is that utility models continue their march to complete dominance of the industry; no fewer than seven of the 10 vehicles on the list are SUVs.
The 10 winners were chosen from among 32 eligible models in contention at the start of the judging process. Here, in alphabetical order, are the 10 best cabins in the industry in 2020 according to WardsAuto.
Audi e-tron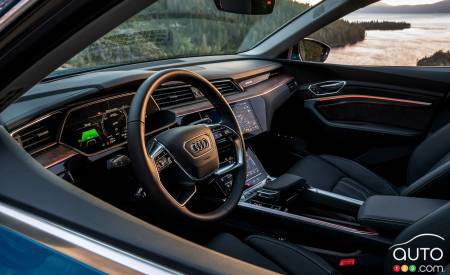 Audi's presence of the brand won't surprise anyone; the German automaker is a regular on this ranking because of its well-conceived and - above all - well-crafted interiors. The judges liked the gear lever that invites the driver to rest the palm of their right hand, while the matte finish of the wood trim on the dashboard provides a nice contrasting touch. The quality of the multimedia system's graphics was also praised by the judges.