Colour us sad...
It was announced late last week, although as far as we could tell, not formally, that the exciting prospect of the coming of an Acura wagon to Canada, was not to be. At least, not for the moment.
Unveiled at the
2010 edition of the New York Auto Show
, the
TSX Sport Wagon
was a promising sight for Honda-Acura enthusiasts, especially those that prefer station wagons over CUVs and SUVs. Certainly, there are and were few of them, however they only had to cross the street to an Audi, Volkswagen or BMW to get a comfy sporty right-sized wagon.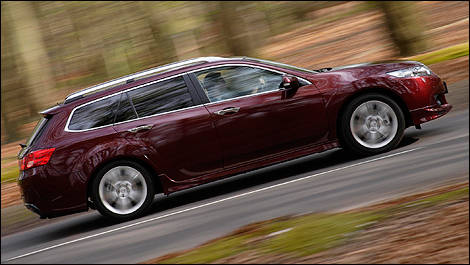 Photo: Honda
According to Honda-Acura reps:
"Based on current market conditions in Canada, Acura Canada has reviewed its TSX Sport Wagon launch strategy and decided to delay the Canadian introduction of the Sport Wagon until further notice. Acura Canada will continue to review the Canadian market on an ongoing basis and will reassess the launch timing in the future."
The message continues on to say that the US will still proceed with its launch of the Sport Wagon sometime at the end of this year.
In the land of the CUV and SUV, introducing a low-volume low-visibility station wagon seems counter intuitive. I fail to understand how throwing a few our way would not simply make a better business case for North America. Sure, Acura will only sell an extra handful in Canada, but every little bit helps...