Authorities in the United Kingdom could push back the deadline by which the sale of new gas-engine vehicles will be banned from 2030 to 2035. This is according to several British media reports.
That ambitious 2030 target was set three years ago. Evidently, some are concluding that that target is not attainable.
Nothing is confirmed as of yet, but the BBC reported that the five-year postponement is one of seven policy changes Prime Minister Rishi Sunak will announce in the next few days.
"For too many years, politicians in governments of all stripes have not been honest about costs and trade-offs. Instead, they have taken the easy way out, saying we can have it all. This realism doesn't mean losing our ambition or abandoning our commitments," the British PM said.
Some manufacturers who have spent a lot of money to comply with government requirements criticized the possible delay. Lisa Brankin, head of Ford in the UK, told the Evening Standard that "We need the policy focus trained on bolstering the EV market in the short term and supporting consumers while headwinds are strong: infrastructure remains immature, tariffs loom, and cost-of-living is high."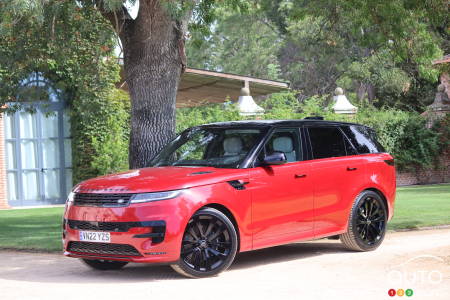 Other industry players fear a postponement of the ban on sales of new gas- and diesel-powered vehicles will lead to a collapse in sales of electric vehicles.
However, some members of the UK government agree with the proposed postponement. Said Home Secretary Suella Braveman, "We've got to remember that these targets are goals, not straightjackets, and we're not going to save the planet by bankrupting the British people."
The BBC reports a decision will be announced tomorrow, September 22.
In much of the world, legislation has set 2035 as the target for banning the sale of new gas-engine or ICE vehicles. The UK pushing their deadline from 2030 to 2035 shouldn't cause too many waves. But if we were ever to see authorities in one country push back their timetable to 2040, others might follow suit.
Behind the scenes, some in the industry maintain that 2035 is feasible, but others are much more skeptical.
It's clear no one can be sure. While it's true 2035 is a blink of an eye away in the larger scheme of things, a lot can happen in the next 12 years, chief among them breakthroughs in technology and rapid consumer adoption of electric vehicles.
For that, prices of EVs will have to come down, however.