Winter sucks. It's cold, miserable, grey, depressing, and makes thousands of Canadians head south and avoid our nasty climate until springtime re-arrives.
Driving in winter can be depressing, with slipping, sliding, salt spray, and reduced hours of daylight wearing away at the well-being and confidence of drivers. Difficulty starting on cold mornings, scraping pesky ice from your ride, and the fact that you'll likely freeze your tootsies until you're a block away from work on your morning commute doesn't help either.
What you need, my fellow Canuck, is a winter-busting ride. Thankfully, the used-car marketplace is full of affordable options for curing the above -- many of them for less money than you might think.
Listen closely. Hear that? It's the sound of a high-output engine driving all four wheels while you powerslide through conditions that leave lesser rides stuck. And it's closer than you think.
Here's a look at some fantastic sedans that can help turn your yucky wintertime commute into one of the most entertaining drives of the year.
Criteria to make this list of winter-ready rocket-sleds is simple: All sedans listed below can be bought for around $30,000, combine AWD with a powerful engine, and you'll be finding excuses to hit the road the next time the weather man says you probably shouldn't.
2004 to 2007 Subaru Impreza WRX STI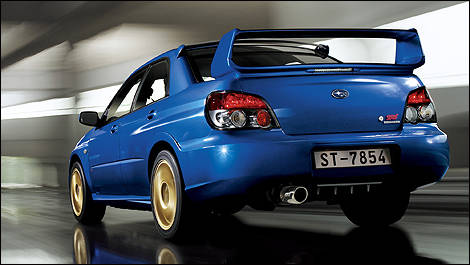 2004 Subaru WRX STI (Photo: Subaru)
The Gist:
Turbocharged BOXER power? Some 300 available horsepower? Symmetrical All-Wheel Drive with available driver-controlled centre differential? Check, check, and check. Look for sedan and hatchback body styles to fit your needs, and AWD as standard across the board. Wintertime sideways nincompoopery is in your immediate future if you decide on one of these beauties.
The Test Drive:
If you're an enthusiast after one of Subaru's rally rockets, you probably know someone that owns one (or more). Bring him/her along for the test drive for a second opinion. Ask the seller to ensure the unit you'll be test driving isn't pre-warmed ahead of your arrival, as you'll want to watch the tailpipes for smoke as the engine heats up to operating temperature, but before you drive it. White, oily smoke could indicate a bad turbocharger, and sellers may pre-warm the unit to conceal other issues, too.
Be sure the model is stock in its engine tuning, and have a Subaru mechanic do a compression test to ensure all cylinders are healthy and gas-tight. A pre-purchase mechanical inspection on a hoist can go a long way to reveal potential problems with leaky differentials, excessive rust, and the condition of the suspension system. Be sure to ask your favourite technician to look for signs of a bad serpentine belt pulley, too. Confirm proper operation of the automatic climate control, wiper de-icer system and seat heaters, too.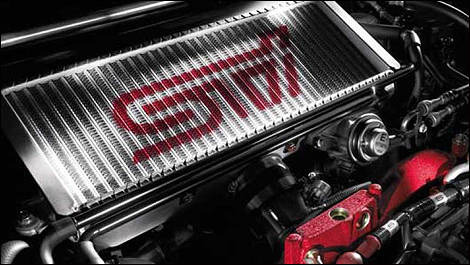 2006 Subaru WRX STI (Photo: Subaru)