Volkswagen is offering a sneak peek at the new Golf R 400 concept, which will make its world debut on Saturday at the Beijing Auto Show.
Based on the current, 300-horsepower Golf R, the Volkswagen Golf R 400 concept cranks the engine up to 400 horsepower. Designers also revised the body panels (including bumpers and wheel arches) and the cabin.
Volkswagen insists there are no plans to build the Golf R 400.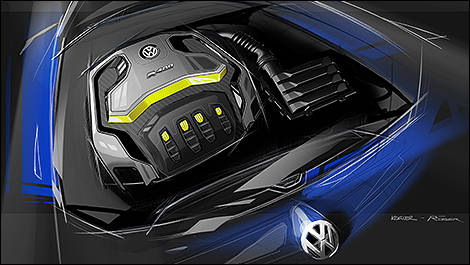 Photo: Volkswagen