Fisker Coachbuild, a manufacturer of high-end cars, is seeking to raise capital to increase its product portfolio. Funding is needed to expand Fisker's dealer network and grow design programs for future vehicles.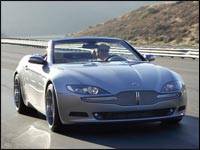 2006 Fisker Tramonto (Photo: Fisker Coachbuild)
Its two-seat performance car, the Tramonto, is highly praised by its customers and the international media alike. Fisker plans to build 150 examples of the Tramonto globally, and the first have been delivered. But with pricing between $234,000 to $315,000, this flagship certainly caters to the higher end of the performance car spectrum.
Now, Fisker intends to produce a car in the $100,000 price range to compete in this intense market segment with about 400 cars per year. Their next sports car will be unveiled at the 2007 Geneva auto show.
A unique production process is tailored around the car's design and blends emotion and performance in new ways, according to Fisker. This is likely to be advantageous to the carmaker when they enter the higher-volume, lower-price market, where they are bound to face stiff competition from some of the best in the world.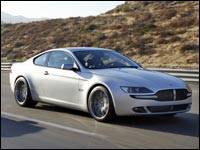 2006 Fisker Latigo CS (Photo: Fisker Coachbuild)
Despite building extravagant and expensive machines, the company has a very simple and straightforward goal: to build a sports car without compromise. Part of bringing this underlying design to life is the talent of industrial designer Henrik Fisker, a designer credited with the BMW Z8, Aston Martin DB9 and others.
Fisker currently owns the majority of the company with partner Bernhard Koehler.