Campos Racing will be fielding two Chevrolet Cruze next year in the World Touring Car Championship (WTCC).
Director Adrian Campos confirmed signing 21-year-old Frenchman Hugo Valente and Serbia's first WTCC driver Dusan Borkovic as drivers.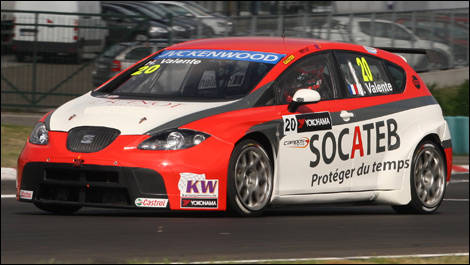 Hugo Valente (Photo: WTCC)
"I am really happy to have signed with Campos Racing again," explained Valente, who raced a SEAT in his rookie season last year.
"I am overly excited with the idea of driving the new-specification Chevrolet.
"It is also a privilege for me being the third French driver in WTCC alongside the likes of Sébastien Loeb and Yvan Muller."