Acura RSX - The Art of Balance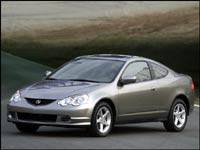 The
Integra
developed a cult following envied by much of Acura's competition. Its razor sharp handling, sporty performance and original front end styling set it apart from mere pretenders in the sport coupe category. While the new RSX design, with its Acura family grille, isn't quite as distinctive as the Integra it replaces, its conservative good looks should appeal to a larger audience.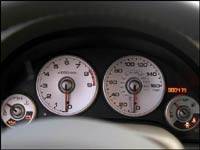 Devotees of the old car needn't concern themselves regarding any loss in performance. The 200 hp Type-S is quicker, at 0 - 100 km/h in just over 6 seconds, and nimbler through the slalom with a smoother ride. The quicker acceleration is partially due to Acura's i-VTEC "intelligent" valve control system. A combination of VTEC (variable valve timing and lift electronic control) and new VTC (variable timing control) enhances engine performance and efficiency over a broad power band. Even the base engine is more powerful, with 160 hp and 141 lb-ft of torque (139 hp / 122 lb-ft in 2001 Integra) - just one lb-foot shy of the Type-S. The increased torque in the base engine is especially important with the 4-speed automatic gearbox with Sequential SportShift mode. A short-stroke 5-speed manual comes standard while a close-ratio 6-speed is the top-line transmission, available only in Type-S trim.
As stated before, the new RSX handles better yet provides a superior ride than the Integra it replaces. This is mostly due to its stiffer structure, improving bending and torsional rigidity by 35 and 116% respectively. New quicker ratio torque-sensing power steering is more direct, while smoother with reduced vibration. The development of an all-new toe control-link MacPherson strut front suspension also helps. The rear suspension is also new, comprising a compact double-wishbone system for improved comfort and increased grip. Rear springs are firmer while compression and rebound damping is increased front and rear. Sixteen-inch 5-spoke alloy wheels are wrapped in 205/55R16 V rated all-season high-performance rubber - the base RSX comes with 195/65R15 H rated tires.