Masterful 2+2 Coupe Set to Debut in Detroit
Has Ferrari outdone itself yet again? The 456M, one of the most graceful 2+2s in the prancing horse marque's storied history, will soon be replaced. Its 612 Scaglietti progeny appears even more exotic, with styling from Pininfarina of course.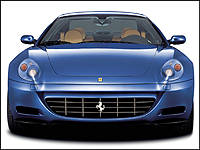 Styled by Pininfarina, the 612 Scaglietti is a worthy successor to the graceful 2+2 456M. (Photo: Ferrari)
The new performance coupe gets its name from legendary coach builder Sergio Scaglietti, whose carrozzeria worked alongside Enzo in Modena during the Italian company's beginnings. Scaglietti was a master of shaping aluminum, designing such classics as the 375MM Scaglietti Spyder, the 250 GT California and what many consider the ultimate Ferrari, the 250 GTO Scaglietti Berlinetta. Thus with the new 612 featuring all-aluminum construction, and some Scaglietti design cues, it made sense to honor him.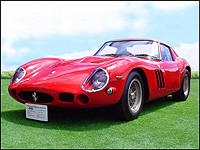 The 612 Scaglietti is named after master designer Sergio Scaglietti, responsible for a number of classic Ferrari's, including the ultimate GTO Scaglietti Berlinetta. (Photo: Ferrari)
And honored he would be, as the new 612 Scaglietti is stunning to look at and no doubt, sensational to drive. A 540-hp version of the 575M's 5.7-L (5748 cc) 65 degree V12 - that's 93.95-hp per liter in case you were trying to calculate the math - features upgraded fluid dynamic characteristics of the intake and exhaust manifolds to allow peak power availability at a sky-high 7,250 rpm. Combined with 434 lb-ft of torque at 5,250 rpm the four-seater is capable of charging to 100 km/h in only 4.2 seconds, with an achievable top speed of 315 km/h (195.7 mph).