History/Description:
The
Aston Martin DB7
lays claim to being the most successful model the British performance car builder has ever created. With a sales life spanning 1994 to 2004, more than 7,000 examples of the 2-door, 4-seater coupe or convertible were created and sold around the world. Several variations and 2 engines were available.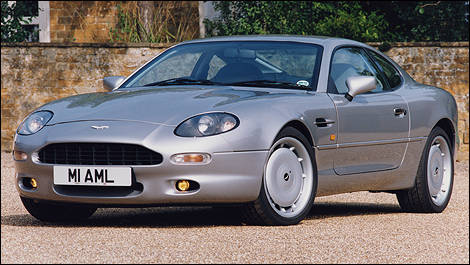 1993-1998 Aston Martin DB7 (Photo: Aston Martin)
Standard early in the DB7's life was a 3.2 litre supercharged straight-6 engine with 335 horsepower. That engine came with a 5-speed manual or 4-speed automatic transmission. A 6-litre V12 engine was available too—producing between 420 and 435 horsepower. A 6-speed manual or 5-speed automatic were available with the V12.
Convertible models got a power roof and featured content included automatic climate control, remote entry, a CD-changer audio system, wood trim, power everything, and plenty more. The DB7 was a high-luxury, high-performance vehicle that should impress shoppers after any combination of world-class comfort and world-class speed.
The DB7 is said to be a fire-breathing beast, especially with V12 power on board—though it's also reportedly easy to drive, comfortable and well-suited for everyday use. If you're comfortable parking your 6-figure posh-rocket at the local gym or grocery store, that is.

Common Issues With A Used Aston Martin DB7:
Start an inspection of your
used DB7
with a thorough walk-around, inspecting the condition of the paint, body panels and wheels. Note any chipping or peeling paint, curb damage to the wheels, and stone-chips in the windshield or headlamps.
Virtually any replacement part for the DB7 is going to be pricey, but that's a given. If the model you're considering shows any abnormal wear, call it into pricing negotiations.
On board, inspect the condition of the leather seat, especially noting for excessive wear on the driver's seat bolster.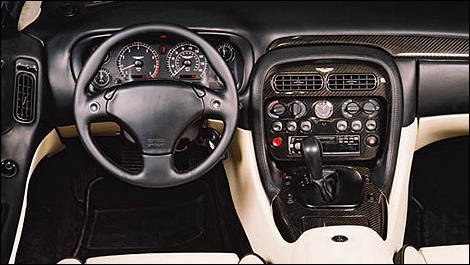 2000-2004 Aston Martin DB7 Vantage (Photo: Aston Martin)