The shape of engines to come
The flood gates are about to open
A host of diesel-powered vehicles are set to hit North American shores in 2008, vehicles that combine excellent all-around driveability with above-average environmental-friendliness. Led by the German manufacturers, these vehicles will likely forever change consumer perception of how a modern diesel engine sounds, smells and performs.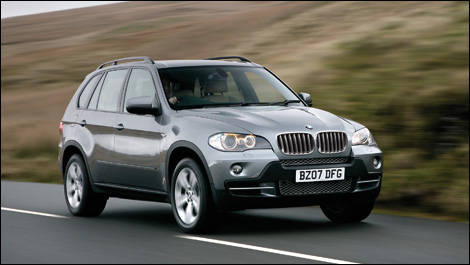 Many diesel-powered vehicles are scheduled to appear at the NAIAS.
While BMW has yet to officially enter the diesel fray over here, models scheduled to be shown at the North American International Auto Show in a few weeks' time include the all-new X6 crossover, the 335d and the X5 xDrive 35d. Reports indicate that the engine powering this trio will be a 3.0-litre twin-turbo common rail diesel that generates 265 horsepower and 425 lb-ft of torque.
As luck would have it, a few months ago, yours truly had the opportunity to drive an X5 diesel powered by an engine of similar design. The model in question, a 2008 BMW X5 3.0d, is powered by a 3.0-litre turbo diesel that creates equal horsepower to the forthcoming model, but a bit less torque (383 lb-ft).
Step one: Hit the road
With the X5 3.0d at my disposal and a few brief days with which to play, I plotted a course that stretched approximately 300 kilometres in one direction from a starting point in Munich. The options were narrowed down to Prague and Venice. Having already visited Venice years ago, I opted for Prague and set up the navigation system to take me there as quickly as possible.
Of course, "as quickly as possible" meant hitting the autobahn, at least for a portion of the drive route. No problem there. Whenever driving in Germany, the honest-to-goodness car aficionado will want to make a beeline for the autobahn. This is especially true when the vehicle being tested has an engine that is unavailable (yet) in North America.
While opinions may vary, one could make a strong argument that the modern diesel engine is perfect for the autobahn. Its characteristics include strong acceleration off the line combined with the tendency to run out of breath at high speeds. When you come right down to it, driving at 215 km/h is plenty fast; there's really no need to drive at, say, 250 km/h - even when it's perfectly legal.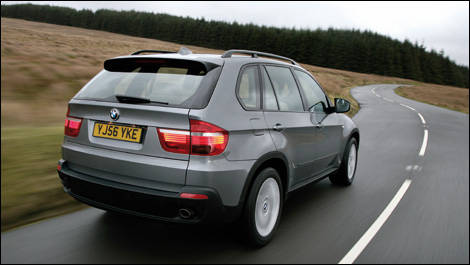 The X5 is a great road handler even with a diesel engine under the hood.