Toyota made a bold move a few years ago by introducing the
first-generation Highlander Hybrid
-- the pioneer of environmentally-friendly SUVs. Indeed, while this vehicle enjoyed relative success, it really opened the door to a new market segment. With the second generation, the Japanese automaker wanted to make its midsize SUV even greener.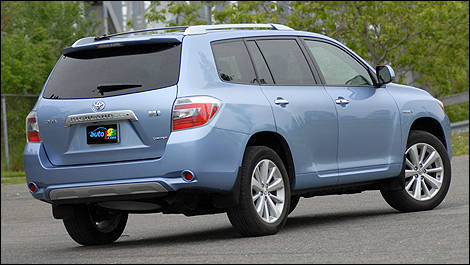 The 2008 Toyota Highlander Hybrid receives mixed reviews.
Before going any further, we must tell you that our test drivers all put the
Highlander Hybrid
to the test in similar driving conditions, hence the number of echoing comments.
Larger, sleeker and more refined, the new model is not as low-key as its predecessor. In reality, our Wave Line Pearl tester caught the attention of bystanders well before somebody noticed the "Hybrid Synergy Drive" badges. When people started to realize that this was a hybrid, they came toward us asking all sorts of questions.
One aspect that received unanimous approval from our jury was the build quality of the vehicle. Just like the exterior, the interior is nicely laid out and flawlessly finished. Life inside the Toyota Highlander Hybrid proved inspiring and refreshing for all. Access is easy, amenities are aplenty and the configuration is cleverly thought out. Overall ergonomics are just as commendable.
The larger size translates into a greater amount of room for every occupant. Not a single test driver complained about accessibility and clearance for passengers. Cargo room is also adequate -- no surprises there.
On the road, the driving experience was affected by the uncomfortably firm seats. Someone said: "I had to alter my driving position from time to time," while another commented: "It becomes really uncomfortable for the back and legs over long drives." On the other hand, the cabin remains extremely quiet. Since the Highlander Hybrid relies solely on the electric motor from idle to low-speed conditions, no mechanical noises disrupt the atmosphere inside.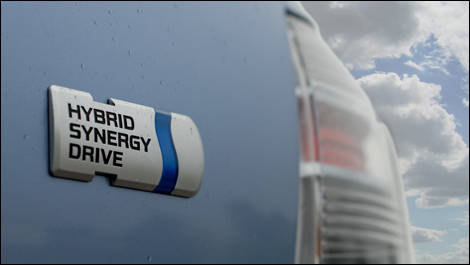 Toyota's Hybrid Synergy Drive system is currently the best-selling hybrid powertrain on the planet.