Squamish, BC --
You know that fancy candle you bought months and months ago because it smelled so good and fit your décor perfectly? It's still sitting there, unlit, still wrapped in its plastic casing. Likely, it will remain that way for a few years, unused, unable to fulfill its purpose as a candle.
Now, think about pretty much every Land Rover LR4 nestled in uni-stone driveways in high-class, gated urban neighbourhoods. They fit the décor perfectly, even offer the comfort and space for family life. Likely, they'll remain that way for years, unable to fulfill their true purpose as proper off-road vehicles.
Well, not my LR4.
Can you really have luxury and off-road capability?
First off, let's set the mood: I planned a five-day vacation in British Columbia with my 2.5-year-old son and my mother. Returning to our stomping grounds (where my mother and I lived when I was roughly my son's age and older), I knew we'd be traversing some pretty hard-core terrain at least once on our travels.
So, I had to make the right choice: A vehicle with plenty of space for all our luggage; lots of comfort for the long Sea to Sky jaunts from Whistler to Vancouver and everywhere in between; and the ruggedness to handle rocky, steep, hill climbs to the family cottage.
My mind immediately went to the Land Rover LR4.
The sad thing is that 95% of LR4 owners will never use their vehicles the way they were meant to be used.
Well, I set out to change that.
It's much too expensive to consider, right?
The real beauty about the Land Rover LR4, in my opinion, is its price point. In base trim -- with no extras but all the Land Rover ability you'd want for any and all surface conditions -- pricing starts at $59,990. Sure, you can have a base Jeep Grand Cherokee for about $20k less, but it just won't be the same…
My particular white LR4 was an HSE LUX, which means it was also the most expensive, dressed to the nines with all the fixings, starting at $70,990.
In reality, the LR4 is very well priced for what it offers the buyer. Similarly luxurious SUVs sit in the same price bracket and may offer the same creature comforts and fancy bits, but they hardly compete with the likes of the LR4 when it comes to heading off the beaten path.
Is it too big for the city?
As easily as it can head off the beaten path and onto rock-laden steep inclines, the Land Rover LR4 is just as happy on urban side streets. Sure, it's big and boxy and seems ungainly at times, but it's so easy to maneuver and drive through tight city settings, you're sure to forget you're driving such a big car.
If the tight quarters of an underground lot or one-way street makes you nervous, Land Rover's got you covered with all-around cameras that can be accessed via the entertainment system (which I'll not speak about because this review has been all but positive so far, and why sully a good thing?). Cameras all over the place ensure you see everything around you at all times.
But, does it drive big?
Equipped with a supercharged 3.0L V6, this behemoth of an SUV (because, let's face it, it is rather large) moves quite well. Make no mistake, this is not a speed monster or a switch-back pro, but it does boogie when asked. With 340 horsepower and 332 lb-ft of torque, the LR4 has plenty of power to get the job done. Coupled with an 8-speed transmission, the entire package is well put together.
While it did struggle at times on the Sea to Sky heading from Vancouver to Whistler, the ability to downshift myself with steering-wheel mounted paddle shifters ensured the revs didn't bog out as the transmission got a bit confused and the engine seemed a bit tired after the constant hill climb.
Really, where the LR4 truly excelled was on the rocky, steep trail up to my family cabin. Sure-footed, sturdy and never wavering, the LR4 took on deep crevices, steep inclines and declines, large boulders and jagged rocks without so much as a stutter. With the terrain response system set to "rock climb" and the ride height at maximum, my confidence levels were high.
On the way back down, with hill decent control activated and the max speed set at 5km/hr, with both feet off the pedals, I let the Landie do what it does best; get its passengers through whatever terrain is thrown its way. Even as the rain poured down on the muddy, rocky hillside, the Rover was as cemented to the road's surface as a gecko on a wall.
Is it really practical to own a Land Rover?
Of course there are other options out there when it comes to luxury SUVs. The Land Rover is not unique in terms of its amenities and brand recognition. The
Porsche Cayenne
,
BMW X5
, Audi Q7; they'll all get you that high-brow experience you crave. However, few of these can tackle the terrains with the same ease as the LR4 can, and that's the beauty and allure of the Land Rover in my honest opinion.
But please, only get one if you intend on taking that wrapping off and lighting it -- at least once.
Road Tests and Reviews

Consumers
2014 Land Rover LR4 HSE LUX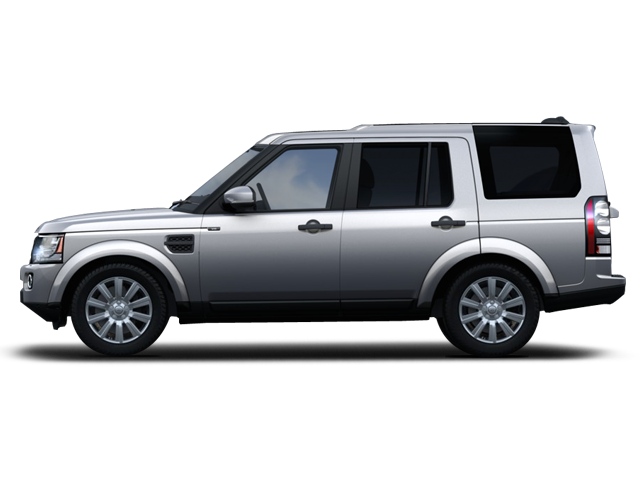 2014 Land Rover LR4 HSE LUX