Squamish, BC --
Normally, I wouldn't point out my location unless it was for a launch drive, but I felt it important for this review. Nestled in the Coast Mountains sits what used to be a sleepy little logging village, and it's where I grew up. Sandwiched between sheer mountain cliffs and the Pacific Ocean, I was molded in the nature that surrounded me, and am grateful for every moment I spent there as a child.
I hadn't been back in over 20 years since moving to the east coast, and when I chose to make the journey it was behind the wheel of a Porsche Panamera S E-Hybrid.
To check out
our full review
on the 2014 Porsche Panamera S E-Hybrid, head on over to Auto-Venus.com.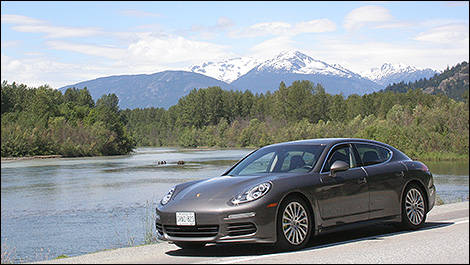 Photo: Miranda Lightstone