Hooray! Audi finally expands its A3 lineup for North America. We can expect the first A3 Sedans to start arriving in dealerships during the 1st quarter of 2014 and come September or thereabouts, the excitement will ramp up further with the release of the much-awaited performance S3 model and the "delightful" A3 Cabriolet. Yes, I've driven the new 2015 Audi A3 convertible and "delightful" certainly is the right word to describe this topless beauty!
What is an Audi A3 Cabriolet?
The
Audi A3
is a small family car which has been in production since 1996, although it wasn't until the mid-2000s that the A3 made its way across the pond, and then only in the 5-door hatchback form. However, the A3 Cabriolet has been offered in other markets for many years now, and earned itself a loyal following, which I feel will only grow with its introduction to Canada & the U.S.
2015 Audi A3 Cabriolet Prices & Specs
No pricing has been released yet, but with a little thoughtful deduction, we come up with a pretty good guess at where the base price will start. I expect it to fall somewhere in the $42-$45k range, which places it roughly around the same cost as the new
2015 Audi S3
(base price $44k).
Only one engine choice will be available for North America: a 2.0L TSFI 4-cylinder that produces 220 hp & 258 lb-ft of torque (at just 1,500 rpm). Standard fitment will be an Audi 6-speed transmission (no manual), and all Canadian cars will feature Audi's world famous Quattro all-wheel-drive system.
Driving the 2015 Audi A3 Cabriolet
When the sun comes out, is there a better place to be than behind the wheel of a stunningly attractive open-top convertible? Well the 2015 Audi A3 Cabriolet is all that and more!
The A3 Cab is a comfortable open-top cruiser with impeccable road manners. However, since it is an Audi, you somehow have the constant feeling of being a master holding back his tethered pet. Let go the leash and play with the happy pedal and the 2015 Audi A3 Cabriolet becomes a true sporty delight. The torque is amazing, and although the steering feels somewhat lighter than most Audi products, it's almost go-kart in its directness. The fact that Audi made its name in the AWD rally world probably has more than a little to do with the handling characteristics of this vehicle.
The optional Magnetic Ride Suspension will be well worth whatever charge Audi places on it (no price quoted, yet) as it makes the most of this well-balanced and fun-to-drive rag top. The company states that it's worked hard on the rigidity of the body structure underneath, and I would congratulate them on this as I found there to be little or none of the usual convertible shake, rattle & roll.
All in all, the new 2015 Audi A3 Cabriolet is one of the finest small convertibles I've ever driven.
Inside and Out of the 2015 Audi A3 Cabriolet
The 2015 A3 Cabriolet is a genuine four-seat convertible, albeit perhaps a tad tight for long hauls. However, the vehicle offers quite reasonable cargo space for a convertible of its size (just over 10 cubic ft) which is plenty for a couple on a touring holiday.
Of course, ragtops are marvellous for summer, but it's our long winter months that often steer buyers away from purchasing them. Well, Audi has addressed this issue with a 5-layer (plus insulation) convertible top, plus a clever neck-heating system built into the front seats.
The 2015 Audi A3 Cabriolet features a host of safety equipment as standard, together with a pop-up roll bar system fitted behind the rear seat headrests that deploys in a fraction of a second if (and when) required.
Comparing the 2015 Audi A3 Cabriolet
In truth, there's very little in the way of competition when it comes to four-passenger convertibles today, especially when you add AWD to the equation. Naturally, some may cross-shop with other high-end convertibles, but if one is looking to share their fresh-air pleasure with friends, then the 2015 Audi A3 Cabriolet is pretty much in a class of its own
Road Tests and Reviews

Consumers
2015 Audi A3 2.0 TFSI FWD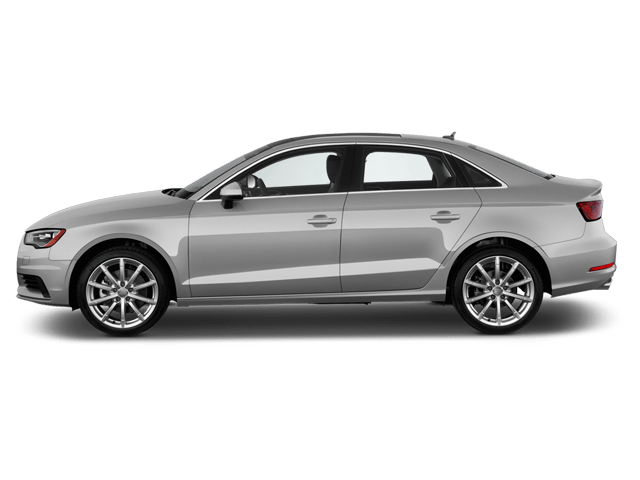 2015 Audi A3 2.0 TFSI FWD