My lovely girlfriend recently purchased a t-shirt that reads: "Good girls go to Heaven, bad girls go everywhere." That shopping spree was done while I was entrusted with Chrysler's 4-door monster. When she picked the shirt out, I couldn't help but draw a parallel with the Hellcat.
"Good" cars like the Toyota Avalon (a competitor to the regular Charger) will go to a nice quiet home and be driven leisurely in the suburbs, while a Charger Hellcat will likely be adopted by a person or persons that are liable to be involved in countless "bad" things and some kind of motorized mayhem on weekends. The Hellcat will surely be driven hard and everywhere, including the track.
What the Hellcat?
What more can be said about the Hellcat other than it is an absolutely insane automobile? Well, for starters, I did not track the car. I obviously went shopping with it (groceries, clothing, and otherwise); I essentially used it every day, as I would have a Micra (#becauseracecar). Other than profusely filling the gas tank, I found the car comfortable, roomy, well assembled and equipped. It is also senselessly fast, ridiculously loud, and looks like a werewolf on steroids with rabies.
It was hard to hide my stupid grin each time I walked up to the car, red key in pocket. The Charger Hellcat is not a good-looking car. It reminds me of Mark Henry from the WWE: he looks like a killer, scares the makeup off prostitutes, and there's no way you'd ever dare cross him. The Hellcat is much the same, except for the prostitute part… The massive wheel and tire combo, the menacing mesh grilles, and the bulging hood tell any would-be streetlight competitors that they're absolutely wasting their time.
By the numbers
Time is key where this Charger is concerned, how little of it will be involved to get around that is. Nearly all enthusiasts in the world are aware of these, but here's a brief breakdown just in case: the 0-100 km/h sprint is completed in under 4 seconds, the quarter mile flies by in an NHRA-certified 11.0 seconds on street tires, and (for fun ) the race-against-the-clock 0-160-0 km/h event takes place in under 13 seconds. Top speed? Yes. How about 204 mph or 328 km/h?
Numbers are a huge part of what made this car set the interwebs on fire late last year when it was announced. Subsequently, videos of the car shredding rubber at every occasion further added fuel to said fires on the net.
Now, I've driven many fast and powerful cars over the years (SLS AMG, 911 Turbo S, Gallardo, GT-R, and more) but only one or two felt nearly as vicious as the Hellcat. To put it concretely, every gap between cars on the road becomes an opportunity for forward progress. You see, from a standstill, the car's electronics, transmission, asymmetric limited-slip differential and gigantor tires have an immensely difficult job harnessing the supercharged 6.2L HEMI V8's Jupiter-size power. Although acceleration is mind crushing, the real pleasure comes from passing manoeuvres.
The power of hell
Picture a Douglas DC3 flying at its cruising speed (207 mph or 333 km/hr) being passed by a Lockheed Blackbird going roughly 15 times faster… This gives you an idea how quickly surrounding traffic becomes a thing of the past when the throttle is mashed.
The most important stats, the Hellcat's calling cards, are its output and they are nothing short of lottery-winning exciting: 707 horsepower and 650 lb-ft of torque. But before we get to what it feels like to crush every other car on the road with this kind of power, consider what it's like when the SRT's heart bursts to life. This video was done when the engine was warm. On a cool morning, residents in the next area code followed the furious rumble to see what the hell was going on.
Superchargers have, until recently, had a definite advantage over turbochargers and that is constant and instant boost. Although most current turbos are used on engines with direct injection and higher compression ratios, a blower still has the advantage at low rpm. Much like a normally aspirated mill, power build-up is linear, only in this instance the rush is space-shuttle like. And it's supremely addictive; heroin ain't got nothing on this.
Classy as hell
The rush is a rush, the adrenaline pumps, palms get sweaty, grip tightens, and the V8 has only just turned over. It's an event. The drama doesn't just take place with the right-hand pedal. The Hellcat's gargantuan Brembo brakes erase forward momentum faster than a teacher a student's obscenity on a blackboard. The front 6-piston and rear 4-piston callipers chomp down on some of the largest standard fitted discs this side of $100k. Their power is supreme. Thank you FCA for this wise addition.
Taking to the road is surprisingly fun. And by fun I mean not frighteningly uncomfortable for a family sedan that boasts more power than a Lamborghini Huracan. The ride, like many other driving functions, is adjustable through three SRT-unique selectable modes: Street, Sport, and Track. In Street mode, the Charger is, well, a Charger. Sport gets interesting, but damping pliability is too limited for Montreal roads, and Track is perfect for that.
Automatically yours
Putting all that power to the drive wheels requires one hell of a transmission and FCA's 8HP90 Torqueflite 8-speed automatic is tremendous. This box's efficiency is such that it makes me wonder why some manufacturers have a hard time properly engineering and programing a transmission for a small displacement 4-cylinder car.
All eight gears are perfectly judged and their programmed call to action is exceptional. The transmission will quick-shift, rev-match or cruise smoothly. Its eagerness to drop three of four cogs in a passing maneuver catapults the car forward with the vigor provided by the boosted V8. The transmission can be controlled via the wheel-mounted paddle shifters; however, I don't like them. I made note of my thoughts in my Grand Cherokee SRT review.
Comfy and affordable as hell
If the hype and anticipation are huge on the outside, the cabin excited with its sport seats, but that's about it. The suede-leather perches are huge, but sufficiently snug for the average male adult. The optional red seatbelts are a great touch. As always, FCA's Uconnect infotainment system is pure gold and one of the best in the business.
Five adults fit with ease, but you already knew that. What you want to know is that a base Dodge Charger Hellcat sports a near $70,000 price tag. With the few available options, the price can climb to just over $76k. Your options in this horsepower range? Nil. In this price range? Nil.
The Hellcat is a rare and fantastic beast of an affordable supercar that is unlike any other.
Road Tests and Reviews

Consumers
2015 Dodge Charger SRT Hellcat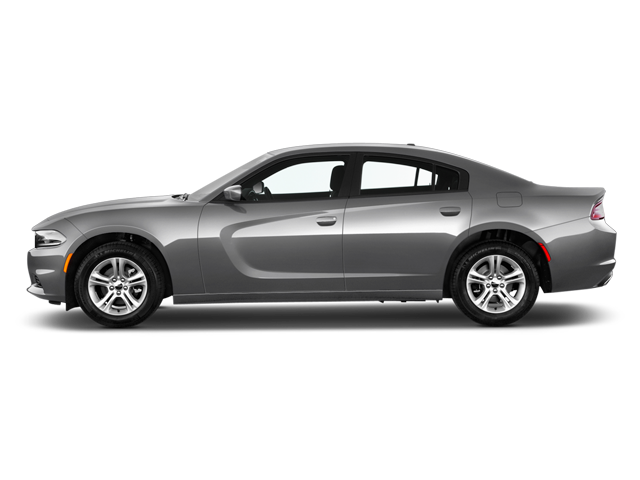 2015 Dodge Charger SRT Hellcat