The Dodge Charger nameplate holds a special place in automotive history. First used in 1966 for a two-door muscle car, it was positively worshipped until it disappeared just 12 years later. The name briefly reappeared in 1983 as a sub-compact model although, in my opinion, the less said about that vehicle the better!
What is a Dodge Charger?
In 2006, as part of a new retro wave taking place within the industry, the Charger returned with a vengeance, plus a couple of extra doors. Buyers quickly forgave the brand for its foolish '80s foray into 4-cylinder turbocharged eco-boxes and were faithfully rewarded with a honking great 5.7L V8 HEMI.
The 6.1L SRT8 model followed this, and now the Dodge Charger nameplate resides upon the world's quickest/fastest/most powerful production sedan, respectfully known as the SRT Hellcat!
2015 Dodge Charger SRT Hellcat Price & Specs
The 2015 Charger SRT Hellcat carries an MSRP of $64,495. For this you receive the keys to the rarest of clubs: those who can boast a quarter-mile run in 11 seconds (or 0-100kph in under 4 seconds, if you prefer) in a vehicle capable of reaching 328kph.
That's because the Hellcat's 6.2L supercharged V8 HEMI produces 707 hp (yes, that's right, 7-0-7!) together with 650 lb-ft of torque.
All Hellcats feature a superb TorqueFlite 8-speed automatic transmission, and take it from me this is one of those rare occasions when you wouldn't actually wish to discover a stick-shift option. This well-engineered transmission was designed to deliver fuel-efficient street driving alongside maximum track performance with 160-millisecond shifts with rev-matching.
Moreover, 15.4" Brembo two-piece brake rotors with six-piston callipers lay somewhat hidden behind its 9.5" wide, 20" forged aluminum rims, which come fitted with Pirelli P Zero high-performance tires.
Driving the 2015 Dodge Charger SRT Hellcat
Let me start this section by stating that I've never truly understood the need for colossal horsepower. I've driven the Mustang Shelby GT 500 with its 662 hp and found it almost impossible to place the power down when on the road. In fact, many of my colleagues agree with me that the Mustang GT is a far better all-round road-going vehicle. So you can imagine how I first viewed the 707-hp Hellcat!
Boy, was I wrong. The power is there, as a stab of the throttle will very quickly remind you. However, this is the first ultra-high-powered vehicle I have driven that can actually be deemed a pleasure to drive. Think of it as the smart-dressed tuxedo-clad bouncer at the fancy upmarket casino… he's friendly, eager to please, yet if you cross him, you know full well that he's capable of breaking your arm off and beating you to death with the soggy end. That is the Hellcat in a nutshell.
The only item you need worry about when approaching the Hellcat is that you have in your possession the red key fob and not the black one that limits the amount of power available (500 hp). Yes, the company thoughtfully provides owners with both, so if your buddy says, "Hey, you want to drive my Hellcat?" you'll be able to tell whether it's true friendship pretty darn quick simply from the colour of the key fob he hands you!
Inside & Out of the 2015 Dodge Charger SRT Hellcat
The Hellcat is all business in many ways. It's properly designed to rip up a track on the weekends, yet it's no single-purpose trailer queen. In fact, the 2015 Hellcat comes very well attired for everyday use. Together with its performance hood/competition suspension/+++, the Hellcat boasts numerous features found in its SRT 392 partner (Nappa Leather/Alcantara suede/heated & ventilated front seats/heated steering wheel/7" display/power tilt & telescoping steering wheel/rear park assist/back-up camera/ready alert braking/+++). Dodge has even been thoughtful enough to add blind-spot monitoring, although the only vehicles you'll likely see in those mirrors are the ones you decide to let pass!
Yes, the Hellcat is a bruiser of the first order dressed up in its Sunday best. Select Street mode (default for the multiple driver modes) and providing you don't get too right-foot happy, the vehicle will behave with impeccable manners. Then when you arrive at the track, select Track mode and have at it!
Comparing the 2015 Dodge Charger SRT Hellcat
It's difficult to compare the Charger SRT Hellcat as there truly is little out there today to match up to this vehicle. Sure there's the Challenger Hellcat if one can survive without those extra two doors, but in truth it has very little else in the way of competition. Yes, I've mentioned the Mustang Shelby GT, but that's rather old school in feel compared to this new Dodge. In fact, the only vehicle which comes anywhere remotely close to the Hellcat is perhaps the old Pontiac G8 which is now only sold south of the border (badged as a Chevy SS). Dodge provided one for comparison and I took the opportunity to drive the vehicle. Sadly, although we all shed a tear when the G8 left us, I discovered that I'd been viewing this vehicle through somewhat rose-tinted glasses as it truthfully isn't as nice as I recall, and not a patch on the Hellcat.
So for the moment, the Charger SRT Hellcat is one of a kind. However, I'm fairly certain we'll shortly see other manufacturers attempting to outpace the Dodge, which begs the question: Where will this all end, and shouldn't 707 hp be enough for anyone?
Note: The 2015 Dodge Charger SRT models (including the Hellcat) will be built at the Brampton, Ontario Assembly Plant. Production of the Dodge Charger SRT Hellcat is slated to begin in the first quarter of 2015.
Road Tests and Reviews

Consumers
2015 Dodge Charger SRT Hellcat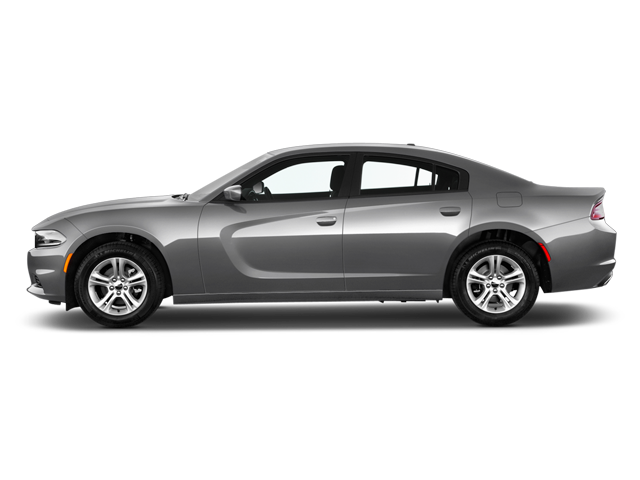 2015 Dodge Charger SRT Hellcat