Reykjavik, Iceland -- Where fire meets ice, sky meets water, earth touches the soul, and everything joins together in a harmonious melting pot of breathtaking scenery and stunningly fresh, clean, and near-disturbingly quiet surroundings, I got to spend my first moments with the brand new 2015 Land Rover Discovery Sport.
It's 8:00 a.m. as I walk out into the pitch-black skies over Nesjavellir, Iceland. The sun won't be up for nearly three more hours. Besides the rumble of nearly 12 idling 2015 Land Rover Discovery Sport 2.0L engines, there's only ear-tingling silence that stretches for miles and miles.
I make my way towards my designated vehicle with my drive partner who suggests I do the first portion of the drive. I eagerly accept and climb behind the wheel. Typical Land Rover fare greets me, as well as a heated steering wheel and heated front seat. Setting the Terrain Response system to snow/ice/gravel, I select D on the shift dial, and we're off.
Otherworldly
It really feels as if we are driving on another planet. We traverse slick, ice-laden roads covered with fresh snow, some perched on cliff sides with no railings and no streetlights (the sun's not up yet, despite it being well after 9 a.m. now).
What strikes me in those moments is how solid and serene the 2015 Land Rover Discovery Sport feels. Instead of worrying about my car's traction abilities or if I'm going to be able to come to a complete stop, I can focus on where I'm driving, pay attention to the road's surface, and really take it all in, with the confidence that the Land Rover was going to do what Land Rovers do.
It's important to note that each and every 2015 Discovery Sport on this trip is outfitted with studded performance winter tires (mine in particular are 18" Pirelli tires). Without those studs, the Landie definitely would have a few more issues with ice, the steep, snow-covered inclines, and cornering. A Land Rover representative assures me that, even without studded tires, the Discovery Sport would complete the task. I don't disagree.
Keeping in touch with reality
Despite the feeling of being in a dream-like state, the 2015 Land Rover Discovery Sport keeps me grounded with its sturdy presence on the Icelandic roads.
In North America, we'll only receive one engine: a 2.0L turbocharged 4-cylinder that's good for 240 horsepower and 250 lb-ft of torque. I think it's a fabulous engine, especially when coupled with Land Rover's 9-speed automatic transmission. While the Landie comes with paddle shifters, I never feel the need to shift my own gears, not even in snowier conditions.
If you so desire, your new 2015 Land Rover Discovery Sport can go from 0-100km/h in just 7.8 seconds, and despite having more gears than the standard 6-speed unit we're used to seeing in Land Rovers, the new transmission is actually 16.5lbs lighter.
When we talk about off-road capabilities, it's important to note that the Land Rover Discovery Sport is equipped with all the standard and recognizable off-roading gadgets and abilities of every other Land Rover in the lineup. Terrain Response is a series of buttons to click through below the HVAC system, as is Hill Descent Control (now 3x faster than on other LR models), and you can now tune into your 4x4 and get live updates on what it's doing by selecting 4x4i in the new infotainment system and watching it on the screen.
Speaking of which, I think I'm finally going to be nice to a Land Rover/Jaguar on-board computer -- but only a little. While it has a brand new look, much more iAppropriate as it were, it's still a little slow and not that intuitive. I also think the button layout on either side of the 8" colour touchscreen simplifies the vehicle's look a bit too much: It's nice to have buttons, but they don't seem fancy enough somehow. At least it all works.
Exploration is all about self-discovery
I'm perched on the icy edge of a fast-flowing, glacier-driven river, the Hvità, nestled in the Cold Valley. I've been given the OK to drop the nose of my Land Rover Discovery Sport into the chilly waters. I take a deep breath and plunge in.
The drop is shocking, but the Discovery Sport has a 25-degree approach angle, 21-degree breakover angle, and 31-degree departure angle. The underbody crashes loudly into the solid ice as one rear wheel lifts clear off the glacier we are just sitting on.
I accelerate and the Landie slides into the water that rises to the top of the tires. I remain confident, though, because I know it's got a 600mm wading depth capability. I can feel the current pushing against the vehicle as I crawl forward on the ice-covered riverbed, approaching the impossible-looking wall of ice I need to scale to finish the job. I punch the throttle, the tires grab, and I can feel the Terrain Response system sending appropriate power to each wheel as the Landie clambers to solid, albeit icy ground.
"Thrilling" doesn't even begin to explain how that felt. And never did my confidence in the Land Rover Discovery Sport's abilities falter. Not once.
It's not just smoke and mirrors
It's not just because we are in Iceland amidst barren white glaciers, wide-open roads, and majestic fjords that the Land Rover Discovery Sport is so impressive. In the capital city of Iceland whose name means "Bay of Smokes" (thanks to all the natural hot springs caused by volcanic activity), this SUV stands true and tall.
I'm also impressed because of its design, engineering, and pricing. In Canada, the 2015 Land Rover Discovery Sport starts at $41,490. Competitors like the Q5 and X3 need to be seriously worried.
2015 Land Rover Discovery Sport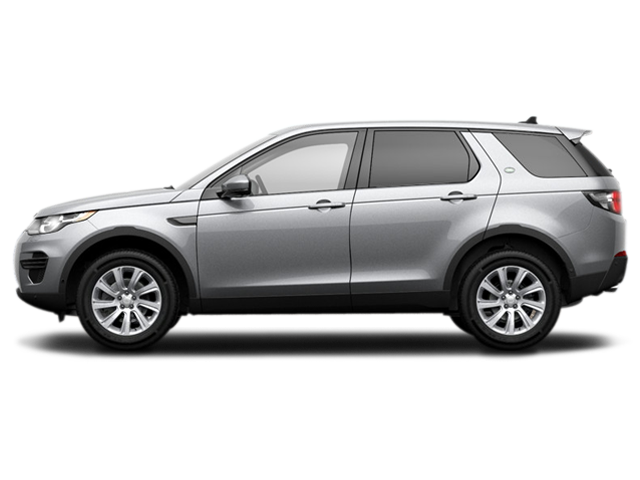 2015 Land Rover Discovery Sport
2015 Land Rover Discovery Sport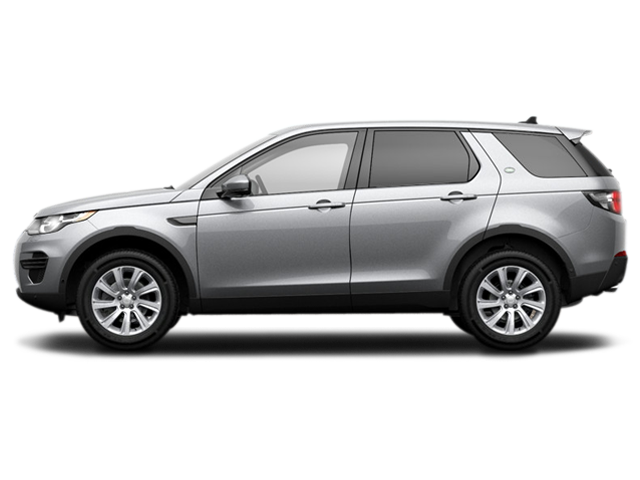 2015 Land Rover Discovery Sport