We all have to grow up eventually. It sucks. I know. Trust me. But it has to happen. We have responsibilities, bills, taxes, work, and for a few of us who choose to go that route: families. Growing up is tough to do, and while you can definitely stay young at heart for all of time, becoming an adult is inevitable.
So, what happens when the adult you suddenly realizes you need a car with a bit more sophistication along with space and practicality? But don't forget to keep that young-at-heart inner you happy, too …
Enter the 2016 Volkswagen Passat 1.8T. Don't worry if you had your heart set on the diesel, because trust me the 1.8T is just as enjoyable to drive and will return some impressive fuel economy numbers, as well.
Adulting pro
Let's start with the fact that the 2016 VW Passat looks uber grown up. Of course, across the Volks lineup there's an air of sophistication and class, but there's something about the Passat that just puts it a notch above the rest. Sure, your Jetta looked cool and stylish, but your new Passat just added a button-down shirt and ironed trousers to the whole ensemble.
Volkswagen updated the exterior look of the Passat for 2016 with mild tweaks and changes that keep the vehicle looking sharp and sleek from nose to tail. Of course, the crowning design element on the Passat is the addition of brand new available LED headlights and daytime running lights. Not only are the lights pleasant in design, but highly practical and they definitely add a touch of modern to the whole front fascia.
While the rear may seem subdued and some may even say plain, I think it's absolutely perfect and fits the overall character and demeanor of the Passat 1.8T. It carries that same grown-up air about it without too much flash or flare that I found particularly attractive in Platinum Grey Metallic body paint. Sporting a set of 18" Chattanooga alloy wheels only helped drive home the adulting air, and really tied the Passat's look together.
Slip inside the 2016 Passat and you'll notice an updated cabin, but one that's also comfortably familiar in typical Volks fashion. High-grade materials and soft-touch surfaces abound, as do matte-finished wood surface design elements (Golden Oak trim in my particular tester against dark black leather which I absolutely loved), brushed chrome and a brand new 6.5" touchscreen with proximity sensor.
The integration of Apple CarPlay/Android Auto/MirrorLink really pushes the Passat's adult side as it ensures you stay properly connected to all things relevant and important at all times, while keeping your eyes and focus on the road ahead. There's also the fact that you can now use your very own USB cable instead of the factory-provided wire Volkswagen used to insist on providing.
The driver's seat features an 8-way adjustable set-up, and the rears split 60/40 for all your gear-toting needs. The interior space is absolutely cavernous, up front and in the rear. My son had plenty of legroom, and two full-size adults could easily have fit back there with him and his seat.
The drive's mature, too
I know, I know; no more diesel. It was my favourite powertrain too (all that torque!) for performance and fuel efficiency. But don't fret, I really do promise you that the 1.8L TSI mill is just as good.
The 1.8L turbocharged unit in the 2016 Volkswagen Passat produces 170 horsepower and 184 lb-ft of torque. It's coupled to a 6-speed automatic, and the combination is a real winning affair. The duo is always on its game, regardless of the situation. Quietly cruising the suburbs? No problem. Need a bit of extra oomph to pass on the highway? The Passat's got you covered. Traversing snow-covered roads in dicey conditions? This Volks has that handled, too. True, power is sent to the front wheels only, but this a highly capable all-year-round vehicle that feels solid and capable in all weather conditions.
Part of that capability has to do with a host of new safety features offered in the 2016 Passat. From an available blind spot detection system to available adaptive cruise control and standard rearview camera, the Passat offers all around safety along with elegance for the entire family.
Why don't we see more?
So, why aren't there more VW Passats on the road if it's such a great car that's well-rounded and suited for family life and driving pleasure? Well, line up my particular Highline tester next to similarly spec'd competition (Honda Accord/Toyota Camry) and its starting price is a few thousand dollars more (MSRP $33,795). In the $30k car price range, a few Gs makes all the difference, and unfortunately the Passat's higher price range sets it apart, but in a negative way.
You could argue (and I would definitely argue this point), that you're paying more for better quality. However, again, in the midsize sedan segment, that price difference is kind of a big deal, especially when the others offer equally appealing and easy-to-live-with packages with an equally impressive quality.
Road Tests and Reviews

Experts

Consumers
2016 Volkswagen passat Highline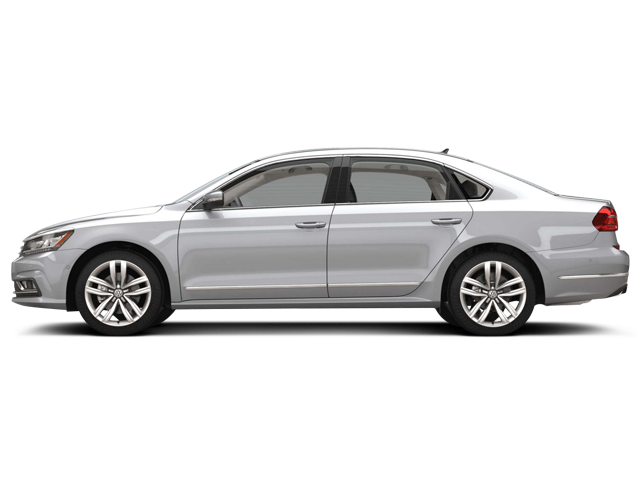 2016 Volkswagen passat Highline