Real quick: name the last time you saw a Hyundai involved in a car chase in a major motion picture.
Take your time.
Having trouble? OK, a few hints:
The movie I'm thinking of is not some low-budget art-house project. Or a student project, for that matter. It's not even a B-movie project. It's a full-fledged, I've-got-a-budget-of-80 mil-and-here's-what-I'm-doing-with-it Hollywood action blockbuster that's actually part of a four- (or five) film series, based on a bestselling novel series.
Before the chase, the car is actually referred to by the film's titular character and is a fairly significant plot device as a result, putting him on to the fact that he and his girlfriend are about to be hunted down.
That's right; your nice, friendly, plucky South Korean sedan is what's being used by one super assassin to hunt down another super assassin, Jason Bourne, in the second entry of the series, The Bourne Supremacy. Our Bourne hunter is driving a Hyundai Sonata, a gold one, and he's going to get the job done, one way or another.
That, believe it or not, is what I thought of as I tested the car you see here: the 2018 Hyundai Sonata 2.0T Sport.
Power play
I'm fairly certain that Mr. Assassin would have been plenty happy with what the 2018 Sonata offers under the hood. Power from the 2.0L turbocharged 4-cylinder is rated at 245 hp and 265 lb-ft of torque, and while that comes up a bit short compared to the latest Honda Accord (assuming we're talking the 2.0 turbo model of that car), the Sonata is content to zip down the road with gumption. It's also more torque than what's made by the outgoing model. There's hardly any turbo-lag to speak of—what little there is does become that much more noticeable on full-throttle starts, however—and most day-to-day driving manoeuvres can be undertaken with little complaint. Whether on the highway or in town, power was never something that I felt we needed more of. In fact, it's quite the opposite: just how fast the car actually feels is the real takeaway, and the same thing can't be said for all mid-size sedans powered by 4-cylinder motors.
While the power figures don't see a huge jump from last year, helping your forward progress is the addition of an 8-speed automatic transmission, which replaces last year's 6-speed. Its closely spaced ratios make for brisk acceleration, with reduced shift times. If you want to get the full-on experience, you can shift the gears yourself via wheel-mounted paddles.
If you want an even more custom-tailored drive, there are four—well, three and a half, really—driving modes to choose from. Eco, Comfort and Sport are fairly obvious in their application, but the .5 "Smart" mode is the interesting one. I say ".5" because it's not really a driving mode so much as a setting that actually learns your driving style and decides which mode—that is to say which throttle, climate and transmission settings you like—best suits said style. It's a new take on the whole drive-mode thing, and you have to wonder if more manufacturers are going to go this way, thereby effectively eliminating the need for drivers to select their own drive modes.
Me? Well, I was driving a "Sport" model, so that's how I kept it, and it worked out just fine for me. Not overly aggressive in its shift action, but hardly lethargic, either. Some may want a more intense set of settings for something called "Sport", but not me. This is the right balance for what is essentially a mid-size, mass-market sedan.
Nip n' tuck
The language on the Hyundai website is pretty clear: while they do claim it to be the "best Sonata ever", they are quick to point out that the exterior has been "refreshed" as opposed to "redesigned", in an effort to curb a decline in sales that started last year, as well as to compete with the Honda Accord and Toyota Camry, both of which are all-new for 2018.
Which is fine by us, since what they have done is very good. As is often the case with these kinds of mid-cycle design refreshes, the grille is the centre of attention, now adopting a larger, more aggressively-shaped opening as well as a honeycomb finish. They call it a "cascading" grille, whatever that means.
Typically, next up on the vehicle refresh checklist is the headlight design, and so it goes that the '18 Sonata gets a newly-shaped pair as well as LED headlights (that are labeled as such in way-cool text on the outside of the bulb) and vertical LED DRLs. Add a newly-reshaped hood, and you've got a very lithe and handsome-looking machine that does well to move the Sonata along an evolutionary path—if not a revolutionary one—in the styling sense when seen from the front.
You don't see quite as much change from the rear, but the way the big "Sonata" lettering spans the width of the trunklid is a first for all Hyundai models, and for some reason doesn't seem overly in-your-face or aggressive. They've also dropped the license plate holder down for a more squat effect overall, though I don't really see how much of a difference that makes. Kind of an adjustment for adjustment's sake, it seems.
From the side, the main difference is the addition of new 18" wheels you see here. They look fine, but they would do well to at least offer a 19" option as the 18s look a little overwhelmed by the enlarged side panels. Alas, 18" is the best you can do, even on the Sport trim you see here.
Tech advances
The other big additions that come as part of the 2018 refresh happen in the tech department. Lane keep assist, high-beam assist, pedestrian detection and adaptive headlights (the swivel when you turn the wheel) have all been added as standard to the car you see here. There's also wireless charging, assuming your mobile device supports this.
As far as the implementation goes, Hyundai has mostly got it right. The infotainment graphics aren't the most spectacular-looking things, but the screen is a good size and the interface is intuitive, providing a split-screen display if you so choose. I'm a big fan of that, and I like how easily you can switch between the split- and full-screen displays.
Returning this year are heated and cooled front seats (both to three levels), heated rear seats, heated steering wheel and two-setting memory for the driver's seat. Those are all good features, but I was especially impressed with how the seat temp controls worked; the airflow and heat distribution is such that I never felt my butt and lower back were being overwhelmed. Could the cooling be a little more aggressive? Perhaps, but I know plenty of cars where I would have preferred the opposite. Maybe I'm just not a fan of seat cooling.
So, is it the best Sonata yet?
Sure! Why not? Not that that comes as any surprise; after all, if a model line isn't advancing, then there's something wrong. So, as the Late Carroll Shelby may say, the next one should be the best one, as a rule.
With the advances in tech, tauter styling and the return of that great turbocharged motor, the 2018 Sonata has the goods to get that sales trend going the other way. Trouble is, when two of the major players in the midsize sedan market have all-new models arriving for the 2018 model year, you know the Hyundai is going to have its work cut out for it.
It should have an easier time in the next car chase it's in, however.
Road Tests and Reviews

Experts

Consumers
2018 Hyundai Sonata Sport 2.0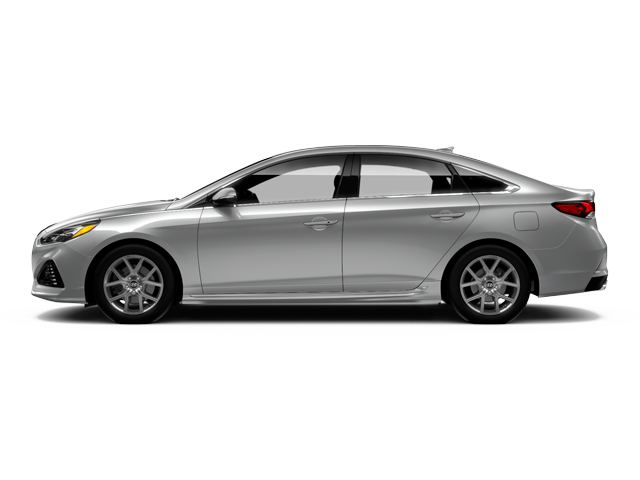 2018 Hyundai Sonata Sport 2.0