When the boss asked for a report on the last-generation Honda Prelude, I was a little confused. At Auto123, we tend to cover used models that have just been taken out of production to facilitate an update to a revised or redesigned replacement.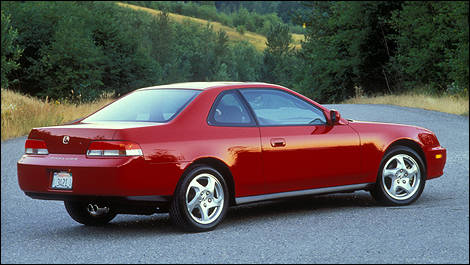 1997 Honda Prelude
That's not the case here. The Honda Prelude made its graceful exit from showroom floors back in 2001 as yet another sport-compact casualty. Like so many competitors, it was knocked out of existence by rising insurance costs and lowered interest in relatively small and impractical cars.
Thing is, even 8 or more years later, the Prelude still commands a high price in the used market as a reliable and still-relevant sports car.
Here's the down-low. Prelude was re-penned for 1997 to its fifth and final body style. Perhaps the most distinctive looking Prelude to date, all models were the same: a two-door, front-wheel drive coupe with a four-cylinder engine.
Said engine is a 2.2 litre, dual-cam VTEC powerplant that generates 195 or 200 horsepower-- depending on the year in question. Look for a manual five-speed gearbox alongside a four-speed automatic with manual shifting.
ABS disc brakes, air, a sunroof, leather seats, and even a CD changer were all available or standard and all Prelude models spun the front tires. Despite the often debatable effectiveness of front-drive in a performance car, Prelude boasted some exceptional handling characteristics alongside powerful brakes and plenty of power.
Many owners even take their Preludes drag-racing or lapping on a regular basis in the warmer months. If you're looking for a used sports-car that loves to be worked, the Prelude should be on your list.
Owner praise and complaints are typical for the sport-compact market. Prelude drivers online say they love the vehicle's power, handling, styling and dynamics-- not to mention the reliability in most cases. Those owners not convinced they have the universe's most perfect sports car complain about limited space, squeaks and rattles, and limited cargo capacity.
Commonly stated reliability issues are hard to track down, as Honda typically builds solid and reliable machines. The Prelude looks like one of them, with no glaring or massive mechanical issues to point out.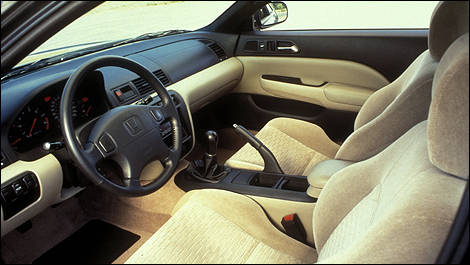 1997 Honda Prelude