Photo: YouTube (TX Accord)
• A 2003 Honda Accord just passed the million-miles-driven barrier.
• The car still has its original 3.0L V6 engine.
• Its manual transmission was changed at around 500,000 miles.
From time to time, stories are reported about vehicles that pass the one-million-kilometre milestone, or even less often, the one-million-mile mark in the case of vehicles in the United States. Less often, because that translates to 1.6 million km.
Either achievement is an impressive one.
A 2003 Honda Accord coupe is the latest to join the one-million-mile club. The big moment when the odometer flipped over to zeros happened just recently, on March 11 in Great Smoky Mountains National Park, which straddles the border between North Carolina and Tennessee.
Perhaps the most impressive thing is the car got to that milestone still using its original 3.0L V6 engine.
The car is still in the hands of the original owners. Justin Kilmer explained that it was his wife who purchased it in 2003, directly from the Honda dealer in Pensacola, Florida.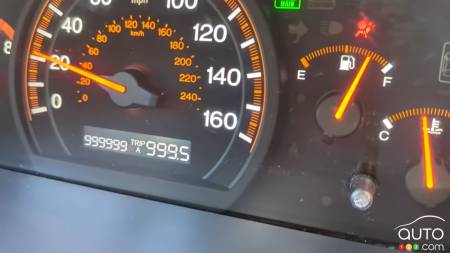 Photo: YouTube (TX Accord)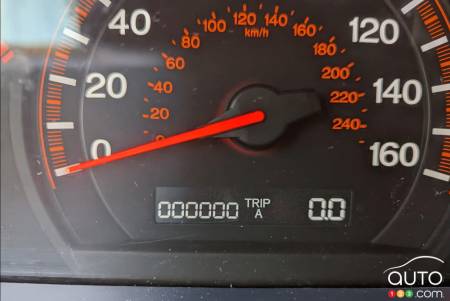 Photo: YouTube (TX Accord)
What's even more incredible is that in 2015, after 12 years of use, the car had only accumulated 185,000 miles, or just over 300,000 km. At that point, however, Justin Kilmer began using the car as part of his job as a medical courier. From then, he added 815,000 miles in just under eight years. That's about 100,000 to 100,000 miles per year.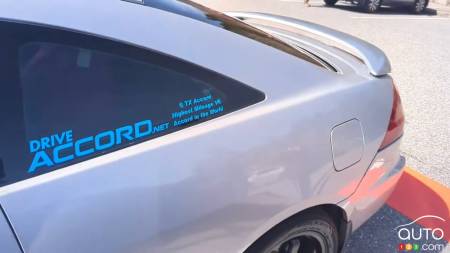 Photo: YouTube (TX Accord)
The car is showing signs of wear and tear. In the video he shared, you can see the check-engine light flashing. Hard to blame the engine for that. Kilmer says it has been running on only five cylinders for 130,000 km.
As for the parts that have been changed, it is worth noting the manual transmission that was replaced at about 500,000 km (320,000 miles). The catalytic converter died at 800,000 km (500,000 miles). Otherwise, it's mostly regular maintenance.
Justin Kilmer's family and friends joined him to celebrate the event. You can see that his friends are also Honda Accord owners.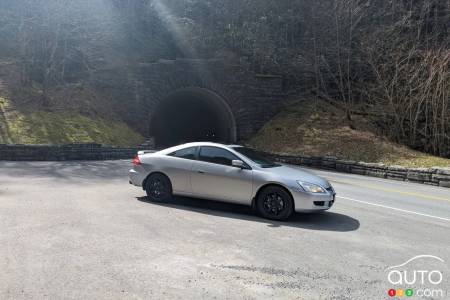 Photo: YouTube (TX Accord)