To many in attendance, the 2010 Canadian International Auto Show (CIAS) was like a giant session of show-and-tell backed by subwoofers, projectors and giant flat-screen TV's.
This year, numerous automakers presented models, real or make-believe, that went above and beyond the masses in terms of crowd-attracting power, styling prowess and mystique.
Here's this writer's list of the 'Best in Show' for the 2010 Toronto Auto Show. If you're going to check out the CIAS, be sure not to miss these.
Shelby GR-1 Concept
photo: Michael Wong
If it ever went into production, the Shelby GR-1 would be the only car on the road that could be cleaned entirely with stainless-steel polish.
This concept has been around for several years, complete with a gleaming metal body. A rolling showcase, the GR-1 features a 600-plus horsepower V10, rear-wheel drive, and piles of built-in racing and performance expertise.

Volvo XC60 R-Design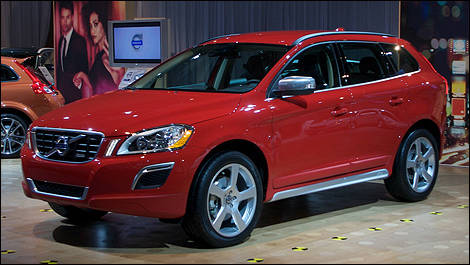 photo: Michael Wong
The
Volvo XC60 R-Design
fits the standard XC60 model with a number of tastefully-restrained upgrades and high-performance visual indicators.
It's tough enough for a crossover SUV to look distinctive these days-- let alone to look distinctive while pulling off a fantastic sporty look, too. Since the XC60 R-Design manages to do both with a unique Swedish flare, it finds a place on the list.