What auto show would be complete without a few concept vehicles designed to showcase the know-how or future direction of its creator? Obviously, the Canadian International Auto Show in Toronto is no exception.
And its opportune place on the calendar allows it to present some of the most recent prototypes for the first time in Canada, often unveiled a few weeks earlier at the Detroit show.
So here are a few concepts that left their mark on Toronto, presented in no particular order… enjoy!
VW NCCT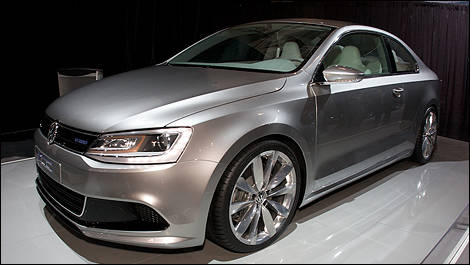 photo: Michael Wong
The New Compact Coupe Hybrid Concept is actually nothing other that a study of style, though Volkswagen has openly stated that it's an example of the new design language that could well make its way onto the next generation of VWs.
If you look more closely, you can see that its lines are distinctly inspired from the current
Passat CC
, but coupled with a more compelling grille and head lights that will most likely be dropped at the production stage.
The truly new features of the
NCC
are found under the hood: a hybrid drive train that combines a 150-hp TSI engine and an electric engine providing 27 extra ponies, coupled with a seven-speed DSG transmission.
Thus equipped, the NCCT should bound from 0 to 100 km/h in 8.6 seconds en route to a maximum speed of 224 km/h and
consume
only 4.2 litres per 100 km.
MINI Beachcomber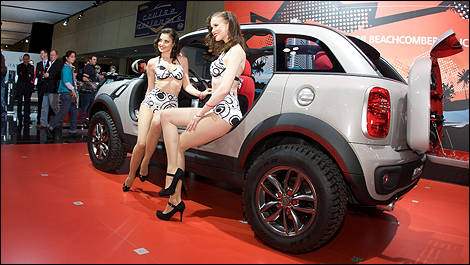 photo: Michael Wong
Talk about glamour. The MINI Beachcomber combines fun and retro styles and is the ultimate expression of the beach bum's car. MINI understood this perfectly and had it piloted by Sharkboy and two bathing suit-clad beauties at the Canadian launch.
The MINI Beachcomber Concept is a four-seater designed for maximum open-air fun. In fact, the barest of structures holds the whole thing together, giving the impression that we're dealing with an all-terrain MINI. It is of course equipped with a four-wheel-drive system that allows it to roam off the beaten track with that exhilarating wind-in-your-hair feeling.
The older among us will remember a similar MINI, developed in the 60s by the brand's original designer: the Moke. Today's Beachcomber pushes the Moke to the limits of contemporary design.