Pros:
The top-line model in Japanese automaker Mitsubishi's popular Lancer lineup, the Lancer Evolution is exhaustively engineered to deliver exceptional performance on any road, in any weather, from key-on to key-off. Virtually any driver can enjoy this machine's high-performance attributes in any driving condition. With standard all-wheel drive (AWD), the Mitsubishi Lancer Evolution is ready for action, 365 days a year. Look for a wide range of safety features, the latest communications technology, and four-door functionality as part of the package.
Cons:
As a powerful performance sedan, the Lancer Evolution will present drivers with elevated insurance, fuel and speeding ticket costs. The trunk, made shallower by the inclusion of the AWD system in this special Lancer variant, is also limited in size.
2014 Mitsubishi Lancer Pricing:
The Lancer Evolution -- or Evo for short -- is available in two distinct models starting from $41,998 for the base GSR, and $51,995 for the loaded-to-the-nines MR model. A Handling Package is available for $3,000 on the GSR model with added track-ready hardware, and a full range of accessories is available for further customization.

2014 Mitsubishi Lancer Evolution Fuel Economy:
Depending on the transmission selected, Evo drivers can expect fuel economy to land just under 9L/100km during highway driving, and around 12.5L/100km during city driving -- expect a combined average consumption around 10.8L/100km.
Improvements and Changes:
The Mitsubishi Lancer Evolution gets minor changes for 2014, including a new touchscreen display audio system, HD Radio, and a new, high-definition navigation system interface.
Don't Miss:
The Mitsubishi Twin Clutch Sportronic Shift Transmission (TC-SST). This automated gearbox offers the best of both an automatic and manual, with clutchless shifting that's instantaneous and responsive, thanks to steering-wheel mounted shift paddles.
A performance-enhancing transmission with computerized internal clutch control, it enables better fuel mileage and more efficient power delivery -- just like a manual transmission. Left in drive, it functions just like a normal automatic. Drivers can select one of three shift "modes" to suit their tastes on the fly, too.
2014 Mitsubishi Lancer Evolution Powertrain:
The Evo's 4B11 powerplant is a compact and lightweight 2.0L 4-cylinder unit that's turbocharged and intercooled to help produce a potent 291 horsepower. Variable Valve Timing works to enhance responsiveness and efficiency. Rich with torque and driving all four wheels via the award-winning S-AWC system, the Lancer Evolution makes full use of its performance-enhancing network of systems -- including traction control, braking, throttle, and steering -- to maximize performance in all situations.
Safety:
Built on Mitsubishi's proven RISE crash-optimized body structure and featuring seven standard airbags, the Evo lays a solid foundation for occupant protection. Performance brakes, a grip-enhancing AWD system, and a full stability control system help drivers maintain full control at all times, while available xenon lighting ensures optimal visibility. Brake Assist, Brake Override, and Tire Pressure Monitoring are all on board, too.

Comparables:
The Mitsubishi Lancer Evolution's most direct competitor is the
Subaru WRX STI
.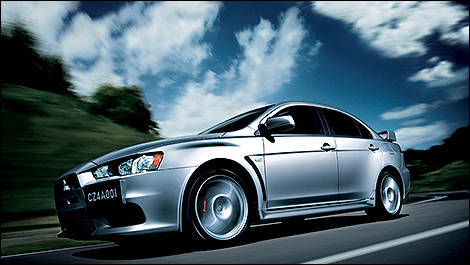 Photo: Mitsubishi
2014 Mitsubishi Lancer Evolution MR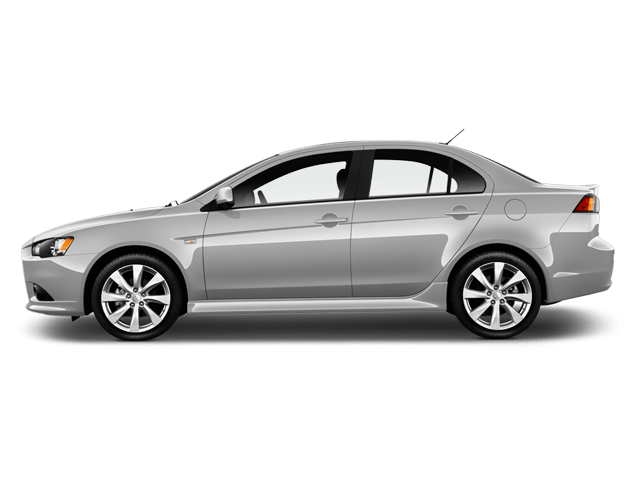 2014 Mitsubishi Lancer Evolution MR