This is one new release that has been relatively little fussed-over this year, though we've known since January that Honda was working on bringing back its Passport SUV, and that the target date for its unveiling was the Los Angeles Auto Show.
Honda has now confirmed that debut, and released a short video and teaser images for its new SUV, set to slide into the carmaker's lineup between the CR-V and the Pilot.
You may or may not recall that Honda produced an SUV with the Passport name between 1994 and 2002. The model, basically a clone of the Isuzu Rodeo, was only ever offered on the U.S. market, however. This time around, it will be sold beyond just the American market.
The reborn utility model will directly compete with models like the Ford Edge, Hyundai Santa Fe and Nissan Murano. Like the CR-V, it will offer two rows of seats, but its larger dimensions will allow it to offer cargo volume that approaches when you get with the Pilot.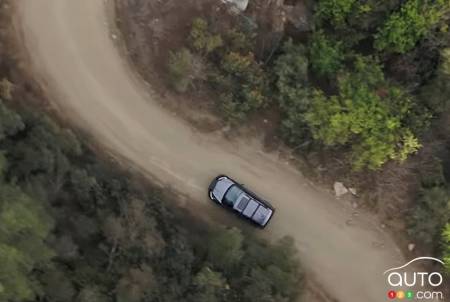 Going by the video provided by Honda, it appears to be sportier in character. Any details about the contours will have to wait for the big unveiling in Los Angeles, however, as both the image and the video make sure to reveal very little in that regard.
As for the technical details, Honda's keeping mum there as well, although we expect that the Passport will incorporate powertrains already in service in the automaker's current lineup of models.
Make sure to check in with us during the media days for the Los Angeles Auto Show taking place on November 28 and 29, when all will be revealed about the new Passport from Honda!