The 2019 North American Car of the Year awards have been given at the North American International Auto Show in Detroit, and three relatively unsurprising names have emerged as the winners. The Genesis G70 was named North American Car of the Year, the RAM 1500 was chosen as North American Truck of the Year, and the Hyundai Kona took top honours as the North American Utility Vehicle of the Year.
This is the culmination of a long process which saw some 60 automotive journalists from Canada and the United States make their final choice from among three finalists in each category; those finalists were announced at the Los Angeles Auto Show in late November.
Genesis G70
Winner of several awards in recent years – including in our own Auto123.com Awards handed out in November – the Genesis G70 was named ahead of the Honda Insight and the Volvo S60. Some with a longer memory will recall that the Hyundai Genesis took this prize back in 2009.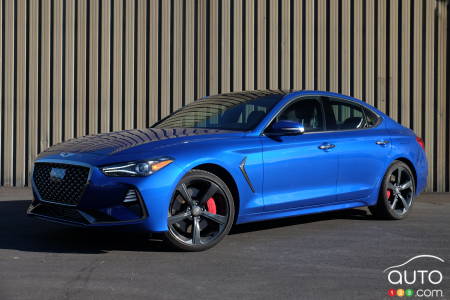 RAM 1500
This was surely a closely contested category among the jury in 2019, but the RAM 1500 took it ahead of the Chevrolet Silverado 1500 and the GMC Sierra 1500. All three of the nominated models were thoroughly revised for 2019, but the RAM got particular praise for its luxurious, versatile and user-friendly interior.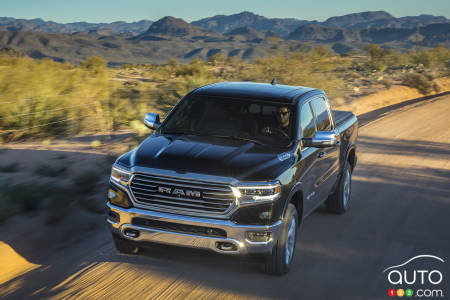 Hyundai Kona
The new Hyundai Kona continued its own run of success with its win versus the Acura RDX and the Jaguar I-PACE in a battle of very diverse products.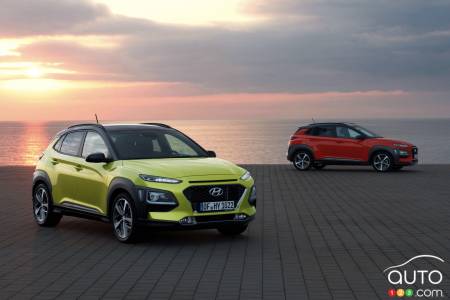 Apples and oranges
NACTYO president Lauren Fix told Automotive News that this year's lineup of competing models and then finalists was particularly diverse, making it a real challenge for members of the jury to pick their favourites.
The winners of the North American Car, Truck and Utility Vehicle of the Year in 2018 were the Honda Accord, Lincoln Navigator and Volvo XC60.