The 2024 Cadillac Optiq is officially just around the corner, and now we've just seen it appear in China, via leaked images. In Chine, any vehicle going through the administrative process of being brought to market appears on the website of a government agency. The Ministry of Industry and Information Technology publishes images and details for public consultation purposes.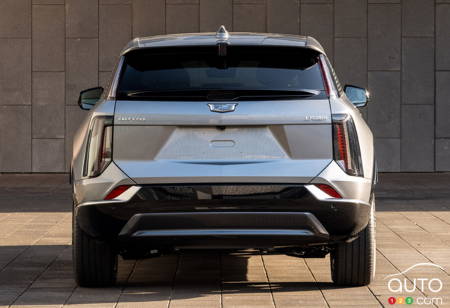 The latest vehicle to appear on the site is the Cadillac Optiq, a model we knew was coming imminently.
Recall the words of Rory Harvey, the brand's global vice-president, to the effect that Cadillac intends to introduce three new electric vehicles before the end of this year.
Recall as well that Optiq is one of the names reserved by General Motors a few years ago. It was eventually dropped, before being re-trademarked this past July 11 in anticipation of the new EV's debut.
Format-wise, imagine an SUV smaller than the Lyriq that just debuted this summer. The Optiq is based on the same Ultium platform as the Chevrolet Equinox EV and Buick Electra. Data posted by the Chinese government also tells us that the Optiq has the same wheelbase as the Equinox EV, so it should be roughly the same size.
The SUV weighs in at 4,850 lb and can reach a top speed of 200 km/h.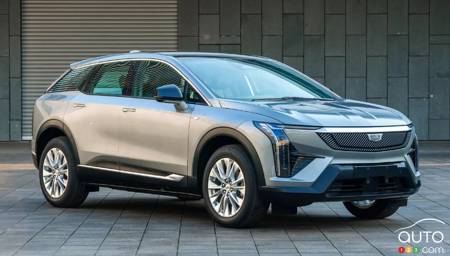 As for configurations, we'll have to wait and see. In China, there will be two versions of the Optiq, each equipped with a single electric motor that turns one of the axles. One motor produces 201 hp, the other 241 hp. With our versions, the more powerful motor would be associated with the rear axle.
Many questions remain, however. We'll have to wait for the model's unveiling to find out more, but at least we have a glimpse of the vehicle. The Optiq is due to be launched in China in the second half of this year.