• Mini unveils the 2025 Countryman Electric, or Countryman E, for North America.
At the recent Munich Motor Show, Mini made a number of interesting presentations of models – most of which will arrive in North America only after launching in Europe. Such is the case of the Countryman SUV, expected to arrive here in 2025.
In Brooklyn, New York yesterday, Mini took the opportunity to present the North American version of the model. This will arrive towards the end of 2024.
The company did not provide specific details about the versions destined for our markets.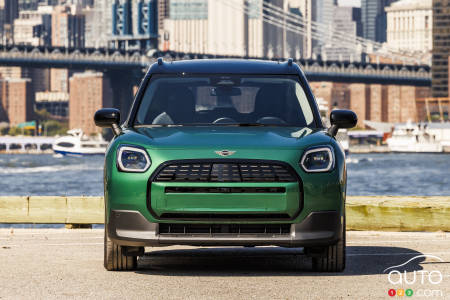 The model unveiled was the Countryman E, the electric version of the small SUV that will also be offered with a combustion engine. In base configuration, the Countryman E is expected to offer a 64.7 kWh battery and 188 hp. A more power-packed SE version is also coming, and it will deliver in the vicinity of 310 hp.
With the gasoline version, although nothing has been confirmed, we can expect to find the 2.0L turbocharged 4-cylinder of the current S version. The base engine will be a 1.5L 3-cylinder turbo for a Countryman that will be bigger and therefore heavier.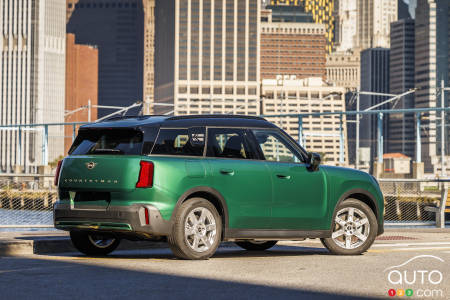 An electric John Cooper Works version is also planned. Of course, since the model isn't expected until late 2024, a number of elements have yet to be confirmed.
Mini has confirmed that both the gas- and electric-powered models are designed using the same architecture. Production is set for BMW's Leipzig plant in Germany.
The next Mini Cooper, also unveiled in Germany at the beginning of the month, is also n the way to North America, but precise dates are not yet known. There too, we can expect both gas-fed and electric versions. The former could appear next year, while we're hearing 2026 for the latter.